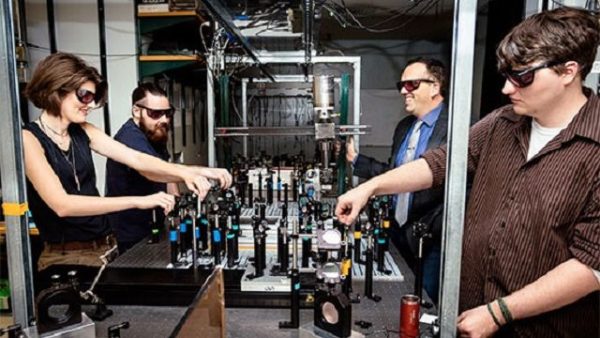 By Alicia Rohan
Energy is both a commodity and a necessity for developed nations like the United States, and the always-growing energy needs here at home and around the world demand improvements in how efficiently it is used.
The University of Alabama at Birmingham Department of Physics was awarded $635,964 from the United States Department of Energy to continue research into improving the control and efficiency of energy production, storage and use by connecting theoretical and experimental physics of superconductor materials to find more proficient ways to transport energy.
"Right now, a significant amount of the electrical power that is generated in a power plant never makes it to your home. It is lost to the resistance of the copper and aluminum wires that deliver it," said David Hilton, Ph.D., associate professor in the UAB College of Arts and Sciences and co-principal investigator of the DOE grant. "In theory, if we could replace copper cables with a superconducting material that has no resistance, we could better harness the power already being generated. While these materials exist, there are a lot of technological barriers to using them like this."
Superconductivity has been known about for nearly a century. Current conductors lose energy because of their electrical resistance. Superconductors, however, are a class of materials that have no electrical resistance and, thus, do not use lose energy. These are of limited use, however, because it takes extremely cold temperatures for superconductors to work.
Please Visit Alabama News Center For The Read The Full Article.
Category: ALL POSTS, Partner News Stories