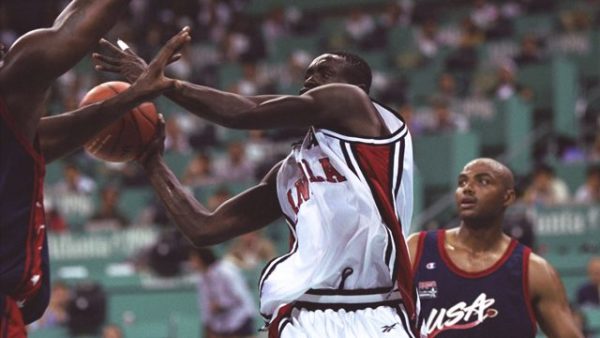 By Alabama NewsCenter Staff
December 8, 1999: Leeds native Charles Barkley had intended to retire from the Houston Rockets at the end of the 1999 basketball season. Instead, his 16-year career ended abruptly when Barkley moved in to block a shot during the Rockets-Sixers game on Dec. 8, 1999, which was still early in the basketball season. Barkley ruptured his quadriceps tendon – the connective tissue from the thigh to the kneecap – in his left knee. Doctors told Barkley that he'd need surgery and at least six months of rehabilitation to recover. He was carried off the court and put in an immobilizing brace that extended up his thigh. Barkley was upset to hear that he'd played his last NBA game. He'd intended to make the game the first big stop of his extended farewell tour. Though Barkley never won an NBA championship, he joined Wilt Chamberlain in achieving 23,000 points, 12,000 rebounds and 4,000 assists.
To read the full article, please visit the Alabama NewsCenter website.
Category: ALL POSTS, Partner News Stories