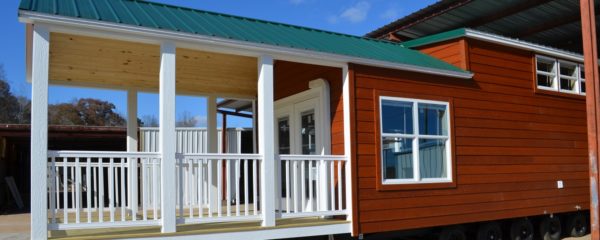 By Michael Tomberlin
A large number of tiny homes are built in a small Alabama town.
Stone Canyon Cabins is producing the tiny houses in a 150,000-square-foot factory in Brilliant in Marion County.
The smaller, portable versions of houses have become popular in recent years among those looking to decrease their life's footprint or looking for a more affordable lake home or getaway. Television shows devoted to tiny houses have caused the market to explode in popularity.
"Our owners, their passion was in the tiny house business," said Kevin Miller, general manager of Stone Canyon Cabins. "With it being more popular on TV now, they decided now was the chance to do this. This factory actually came up for sale and they thought they would take the chance, and they have loved it."
To read the full article, please visit the Alabama NewsCenter website.
Category: ALL POSTS, Partner News Stories