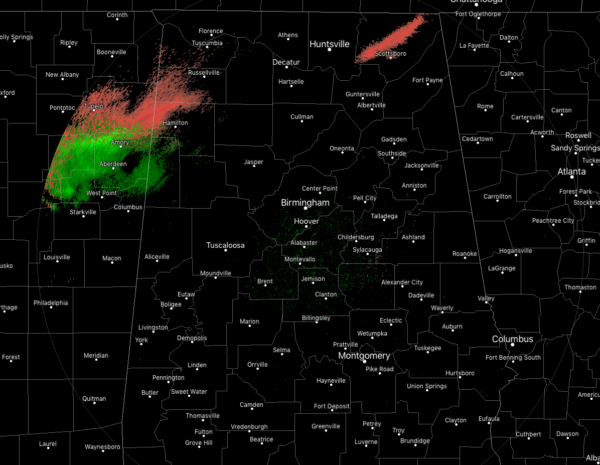 We have a small tongue of moisture that will move over the northwestern parts of Central Alabama that are somewhat showing up on the radar. This top view is from the KBMX radar down in Calera and the radar beam is well up in the air which can see the moisture higher up.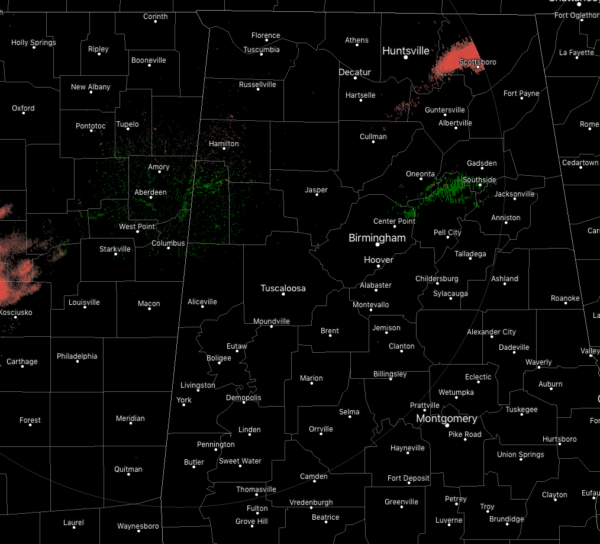 The lower parts of the troposphere are much drier and the proof is on KGWX radar at Columbus Air Force Base in Mississippi. As you can see, there is no precipitation falling in the lower parts around the radar where the beam would be at its lowest point.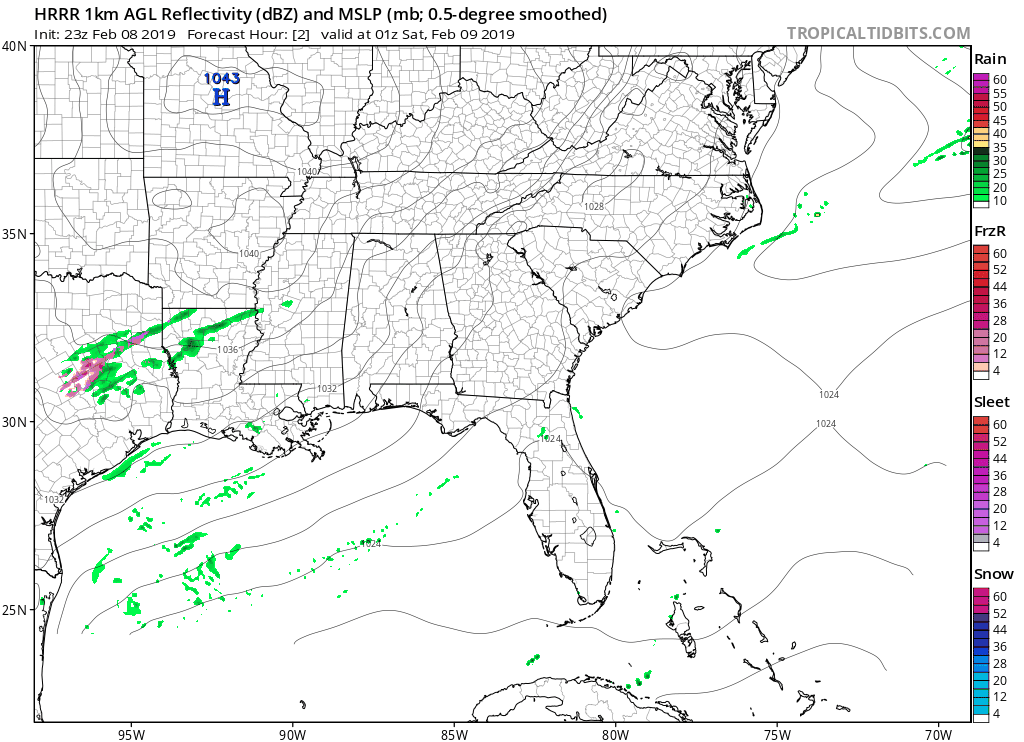 The latest run of the HRRR shows some moisture moving over the northwest and north-central parts of the area throughout the late night and overnight hours, and into the early morning hours on Saturday.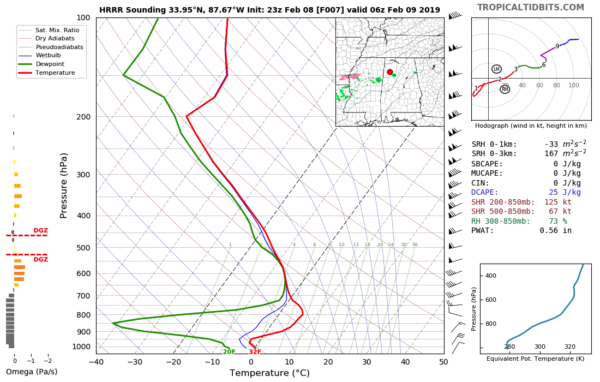 Nearly all of that moisture will not make it to the surface as the air becomes really dry from the 700mb (3,000 ft) region down to the surface. With that much dry air in place, much of the precipitation will evaporate before reaching the surface. However, a few sleet pellets may make it to the surface but there will be no worries for any accumulations or travel issues. Much of the area will be above freezing in the lower 30s to around 40 degrees from northwest to southeast, with the exception of the extreme northwestern parts as we could see lows reach the upper 20s. By the time that part reaches the freezing point, the precipitation will already have moved through the area.
So, as I said in the title of the post… No big deal!
Category: Alabama's Weather, ALL POSTS
Scott Martin is a meteorologist, graphic artist, musician, husband, and a father. Scott is a member of the National Weather Association and the Central Alabama Chapter of the National Weather Association. Scott is also the co-founder of Racecast Weather, which provides accurate forecasts for many racing series across the USA.