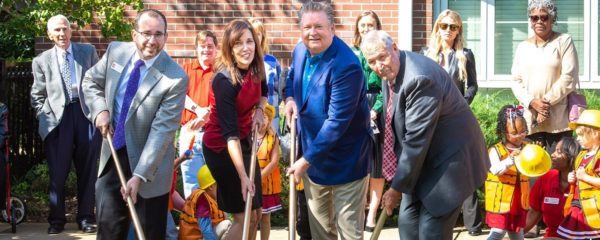 By Bryant Welbourne
University of Alabama
The University of Alabama's RISE Center recently hosted a groundbreaking ceremony for an addition that will house a state-of-the-art sensory suite.
The suite will include an infant classroom, a multipurpose therapy room and a sensory room. The use of a multi-sensory environment in therapeutic and educational settings allows children to benefit from adequate stimulation to excite the brain, improve the organization of the brain and increase functional activity.
"We're excited to see the RISE Center evolve and meet the needs of children in our community," said Andi Gillen, the center's director. "We will be able to serve more children with the addition of a new classroom, provide state-of-the-art therapy in the new sensory room and be creative with additional therapy options in the multipurpose therapy room.
Please CLICK HERE to finish reading the article on the Alabama NewsCenter website.
Category: ALL POSTS, Partner News Stories