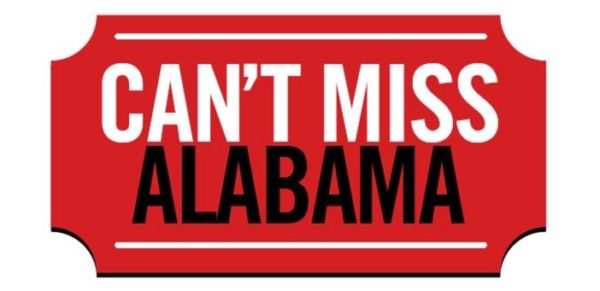 By Shirley Jackson
Iron Bowl
Kickoff is set for 2:30 p.m. for the 2019 Iron Bowl Saturday at Jordan-Hare Stadium. The Alabama Crimson Tide and Auburn Tigers will face off in one of the most hard-fought rivalry games in the nation. The game will be broadcast on CBS or CBS All Access and other streaming services.
Thanksgiving Day Hike
Start Thanksgiving Day with a Monte Sano hike at 9 a.m. The hike is a moderate three-hour, four-mile walk. Wear long pants and comfortable shoes with good tread. Bring bottled water, hiking sticks, cameras and trail snacks. Although admission is free, donations are welcomed. The hike, led by Land Trust volunteers and staff, starts at Bankhead and moves toward Three Caves on the Alms House Trail. Because parking is limited, carpooling is recommended. Dogs must be on leads. In case of rain, hikes may be canceled. Cancellations can be verified at landtrustnal.org or on the Land Trust of North Alabama Facebook Page.
Alabama Center for the Arts
The Alabama Center for the Arts presents Forgotten Alabama featuring photography by Glenn Wills. Wills, a self-proclaimed explorer, photographer, author and preserver of history, made it his mission to capture thousands of images of neglected places in Alabama before they disappear. Wills has traveled to all 67 counties in the state, logging more than 50,000 miles and taking nearly 40,000 photographs. The exhibit will be Wills' first gallery show and is an Alabama Bicentennial-endorsed event. Forgotten Alabama will be on display Monday, Dec. 2, through Friday, Feb. 14, at Athens State University. The exhibit is free.
Please CLICK HERE to read the complete article on the Alabama NewsCenter website.
Category: ALL POSTS, Partner News Stories