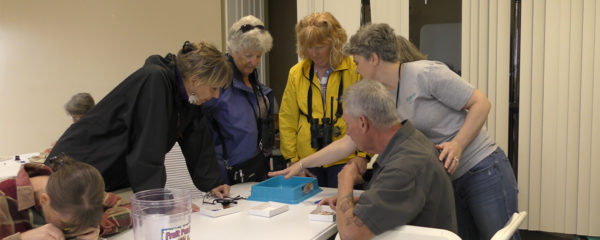 By Dennis Washington
New research has found that Alabama has more plant and animal species, both living and dead, than any other state in the nation.
Jun Ebersole, an archaeologist, and paleontologist at the McWane Science Center shared his latest findings Feb. 19 at Dauphin Island Sea Lab. Ebersole is creating a fossil inventory of the state, concentrating on vertebrates – things with backbones, such as sharks, dinosaurs and bony fish. He's cataloged more than 300 species in Alabama, easily surpassing South Carolina and Florida, two states historically considered to be the most paleobiodiverse states in the country.
"I've tripled what was considered the No. 1 state in the U.S. in terms of paleobiodiversity, and that's just with sharks and bony fish," Ebersole said. "We're just getting started."
Please CLICK HERE to read the complete article on the Alabama NewsCenter website.
Category: ALL POSTS, Partner News Stories