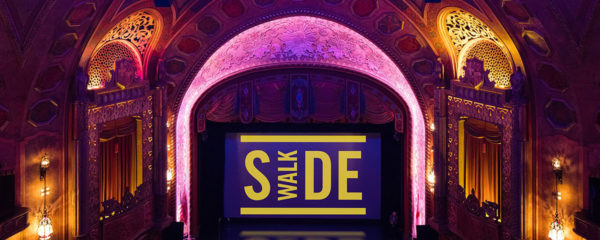 By Shirley Jackson
Sidewalk Film Center + Cinema
Sidewalk in Birmingham is kicking off April with a virtual edition of 2020 Book + Film Club. Participants read books focusing on filmmakers, film styles and film techniques; each month is a different topic. Participants receive books the first week of the month, watch the preselected film on their own and then participate in a discussion facilitated by Sidewalk staff via Zoom on April 29 at 7 p.m. This month's book is "Independent Stardom: Freelance Women in the Hollywood Studio System." The book documents some of the most famous stars of old Hollywood – Barbara Stanwyck, Irene Dunne, Janet Gaynor and others – and their efforts to establish their independence within the hierarchical studio system. The film for April is "Double Indemnity," which is available to stream on Hulu. Participants must register for April's club by Monday, April 6. Registration includes the book and online film rental where applicable. Books will be packaged wearing gloves and sanitized before being mailed to participants.
Get online with 'NASA at Home'
NASA's new internet and social media special, NASA at Home, will show and engage viewers in the agency's discoveries, research and exploration from around the world and across the universe – all from the comfort of your own home. NASA offers something for the whole family. It brings together a repository of binge-worthy videos and podcasts, engaging e-books on a variety of topics, do-it-yourself projects and virtual and augmented reality tours, which include the agency's Hubble Space Telescope and International Space Station, as well as an app that puts you in the pilot's seat of a NASA aircraft. This special spotlights educational and entertaining resources and activities for families and students from kindergarten and up. Plus, it provides access to everything from formal lesson plans to amazing imagery and stories about how science and exploration help the world. If you want to practice safe science at home, there are opportunities for citizen scientists to contribute to ongoing research, from our solar system's backyard to your own backyard. This includes searching for brown dwarfs and planets in our outer solar system and helping track changes in clouds, water, plants and other life in support of climate research.
Please CLICK HERE to visit the Alabama NewsCenter website to see this article in its entirety and any other images or videos that go with the article.
Category: ALL POSTS, Partner News Stories