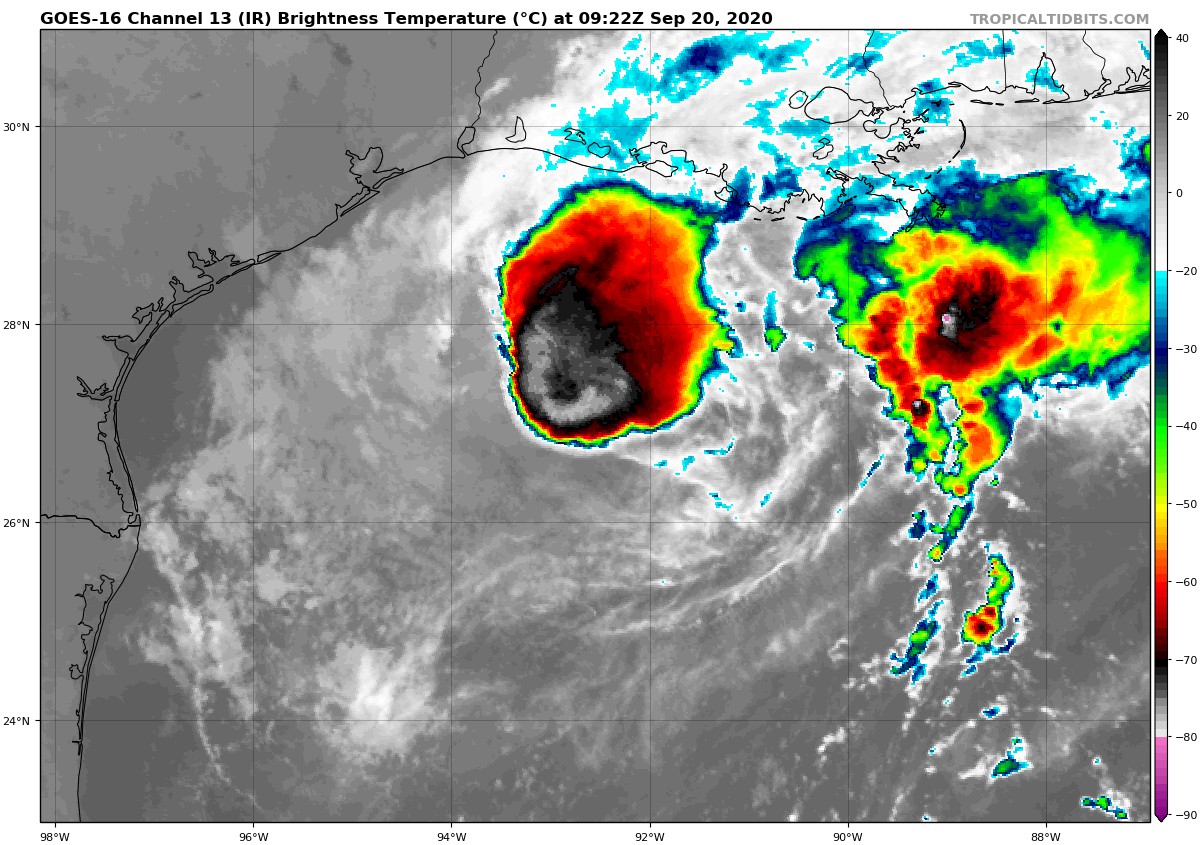 Our tropical storm in the western Gulf if about 230 miles southeast of Houston this morning.
Top winds are 60 mph.
The system has a large wind field, partly because of that pressure gradient between it and the high to the northeast, with winds approaching tropical storm force along much of the Louisiana and Upper Texas coasts.
The storm is moving west-northwest at about 3 mph. This motion is expected to continue at a slightly faster forward speed, likely reaching the Texas coast between Corpus Christi and Freeport, Texas Monday night.
It will likely be a strong tropical storm at that time. Tropical Storm Warnings are in effect along the Texas coast, but the Hurricane Watch has been discontinued.
The system has been undergoing southwesterly wind shear, and that may continue until landfall. And there is lots of dry air over the western Gulf that is waiting to be entrained into the system, which would keep it from strengthening despite the fact that it is over very warm water.
Some time Monday or Tuesday, the system will turn northeastward in response to an approaching upper-level trough. Does this turn happen after the system is well inland, as suggested by the European? Or does it bounce along the coast as predicted by the GFS? And then, does the ridge over the southeastern U.S. deflect it northward before it can affect our weather?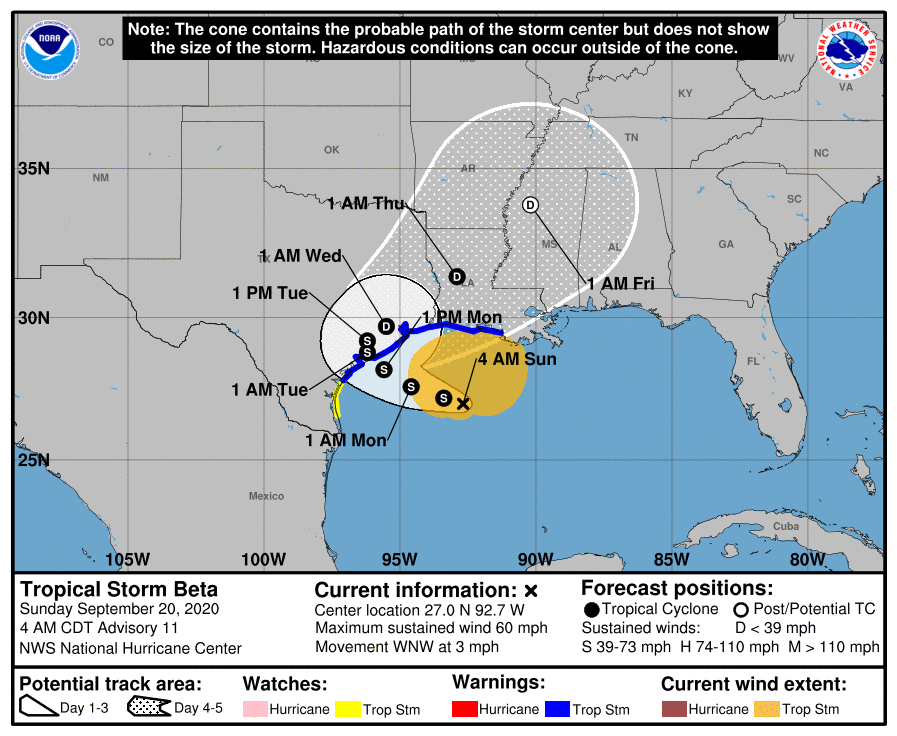 The official NHC forecast has it over Central Louisiana by Thursday morning as a depression heading northeast and in northern Mississippi as a remnant low by Friday morning.
Expect increasing rain chances late Wednesday through Thursday and Friday, along with windy conditions by Thursday into Friday as the remains of Beta pass to our Northwest.
Category: Alabama's Weather, ALL POSTS, Tropical
Bill Murray is the President of The Weather Factory. He is the site's official weather historian and a weekend forecaster. He also anchors the site's severe weather coverage. Bill Murray is the proud holder of National Weather Association Digital Seal #0001
@wxhistorian