THIS IS HISTORIC INFORMATION ABOUT 1969's HURRICANE CAMILLE FROM 1969…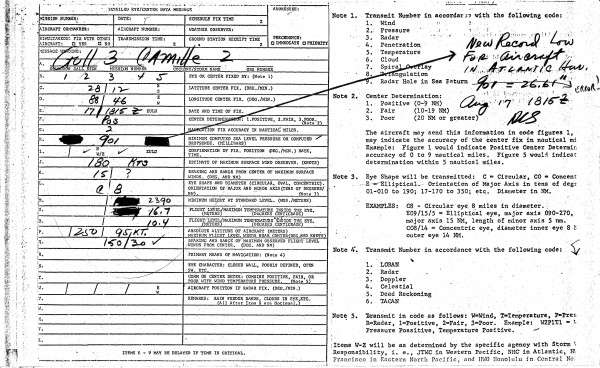 On the afternoon of August 17, 1969, an Air Force crew led by Marvin Little penetrated the eye of Camille. One way of estimating the surface winds was to visually observe the sea condition. Their report indicated that it was unlike anything they had ever seen in their training. Dr. Robert Simpson, the head of the National Hurricane Center knew that the training was based on 150 mph. His instinct told him that the winds were probably in the neighborhood of 180 knots (210 mph.)
He would take the unprecedented step of listing the winds at 190 mph in a special advisory that would prompt action from many people along the coast who had planned to stay put.
Here is a surface observation log from the NHC from 2 p.m. CDT that fateful day. Conditions were starting to go downhill fast along the Mississippi, Alabama and Southeast Louisiana coasts.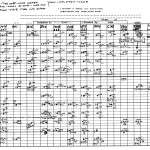 And at 3 p.m., a historic advisory was written. Here is the discussion and the text of the advisory.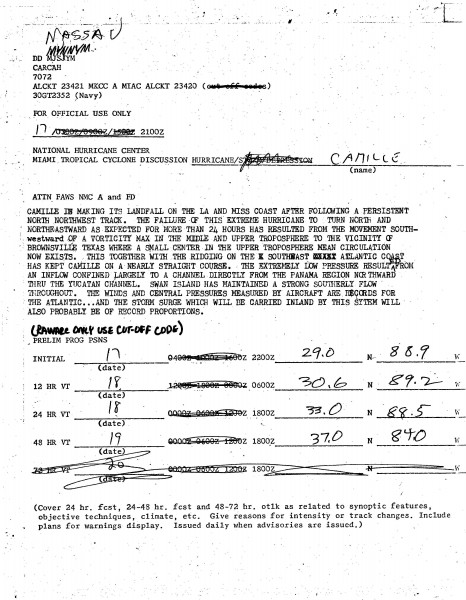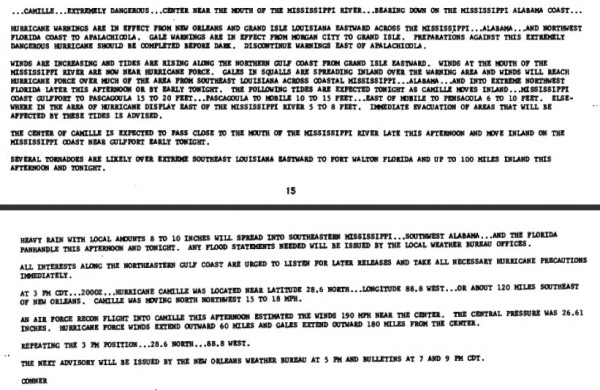 Category: ALL POSTS, Met 101/Weather History
Bill Murray is the President of The Weather Factory. He is the site's official weather historian and a weekend forecaster. He also anchors the site's severe weather coverage. Bill Murray is the proud holder of National Weather Association Digital Seal #0001
@wxhistorian