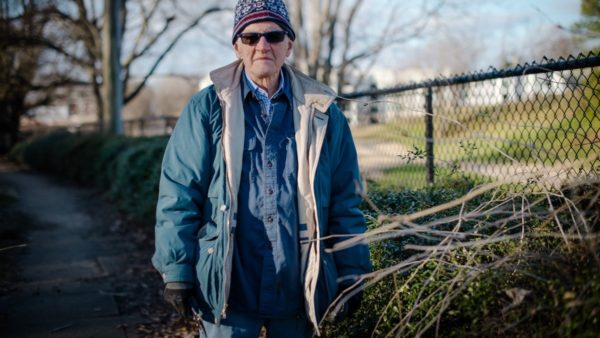 The complete article can be found at AlabamaNewsCenter.com.
By Tamika Moore
People of Alabama
"This is one of the things that people look at and say, 'Somebody needs to cut all off that stuff back.' What they really mean is somebody else. I decided instead of waiting for somebody else that this is something I can do. I started sometime last summer. It's just doing something useful that nobody else will do. We all need to do useful things, you know? There's one to several people who stop to talk nearly every day about how much of a difference this has made. Suddenly, the whole neighborhood is a lot nicer just because somebody wasn't too busy to take a little time now and then to cut some stuff back and it's sort of fun. Everyone enjoys it. All kinds of people stop and say hello. It's so nice. It reinforces the fact that it's useful because it makes a whole lot of people happier, and it doesn't cost me much and it's not such a bad thing to do. One person can make a difference, you just have to see something that needs to be done. The difference between before and after is amazing because it just looked sort of unkempt and now it looks like somebody takes care of it. Most of us are better when somebody is taking care of us." – Dr. John Carpenter of Birmingham.
Click HERE to see the full article on the Alabama NewsCenter website.
Category: ALL POSTS, Partner News Stories
Alabama News Center tels the stories of the people and businesses powering the states of Alabama, striving to make Alabama a wonderful place to live and work.