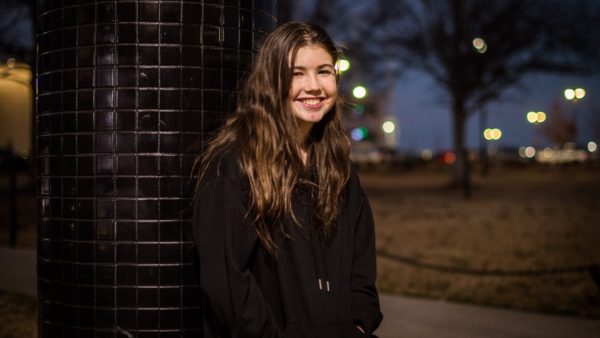 The complete article can be found at AlabamaNewsCenter.com.
By Tamika Moore
People of Alabama
What do you want to be when you grow up?
"A herpetologist. Herpetology is the study of reptiles. I've always just found snakes and geckos and stuff like that very amazing. Seeing a channel on YouTube called Snake Discovery, they have so many different snakes and I just want to do that. My favorite snake is a hognose snake. They are a burrowing species and to help them burrow, their noses turn upwards. It's so cute! When they get mad they flatten their head out and their cheeks go puff. Not all snakes are bad. Snakes are more afraid of you than you are of them. You shouldn't kill snakes just because you think they're bad." – Ava Curtis, 13, of Madison.
Curtis hopes one day to own a pet spiny-tailed lizard. She said if she could make a rule that everyone had to follow, it would be:
"Don't murder reptiles unless you have a very good reason to and no homophobia."
Click HERE to see the full article on the Alabama NewsCenter website.
Category: ALL POSTS, Partner News Stories
Alabama News Center tels the stories of the people and businesses powering the states of Alabama, striving to make Alabama a wonderful place to live and work.