No, we generally don't do birthday wishes on the blog, but I though this was a special story…
From Ashley Lovett…
"My name is Ashley Lovett and I am writing to you in hopes to fulfill a wish for my great-grandmother and her twin sister. Their names are Flora Foster and Nora Tidwell and they from Bear Creek, AL. They will be turning 100 on November 20, 2010. My grandmother and aunt are very special to me and our whole family. They have been great Christian examples and have always given a helping hand to those in need. Everyone who knows "the twins" can tell you they are never short on stories and almost never forget a face, even at 99. They were hard workers, and always helped provide for the the grandchildren. This included keeping us when we were young, buying Easter dresses, saving money for college, and helping pay for our first cars. They have been a great example for our family, always showing us how to treat others and leading a respectable life. My great-grandmother and aunt (as we call them "Hun and Dod") lived by themselves until this summer when they were struck with illness. As I stayed with my aunt in the MICU in Birmingham, I made I promise to her. I promised if she could pull through her illness, I would try to get James Spann to wish her a Happy Birthday. Luckily, her and my grandmother are recovering but can no longer live without assistance. But everyday they work hard at therapy in hopes they can return home. They are fighters and I know that is what has gotten them this far in life. They love and respect James Spann and refuse to watch any other weatherman. Even when they were sick, they would constantly keep me updated on the weather and make sure we had their TV on ABC 33/40 for the news.
Hun and Doddie have always lived together or one house apart. They have currently been living together since their parents passed away over 20years ago. Even though they are 100, they can recall stories from both World Wars, The Great Depression, and many other events we will only read about in books. They have never never learned to drive a car but can remember the first ones in town.Also, Nora took a day a long trip to get to one of the first Grand Ole Opry events. They also still dress in matching outfits. Until May they were living alone independently; cooking, cleaning, and caring for themselves. Since getting sick, they are working to restore their health and return home by taking rehab therapy at Haleyville Health and Rehab in Haleyville. If anyone wishes to send a card, they can be reached at Haleyville Health and Rehab, 2201 11th Avenue, Haleyville, AL 35565."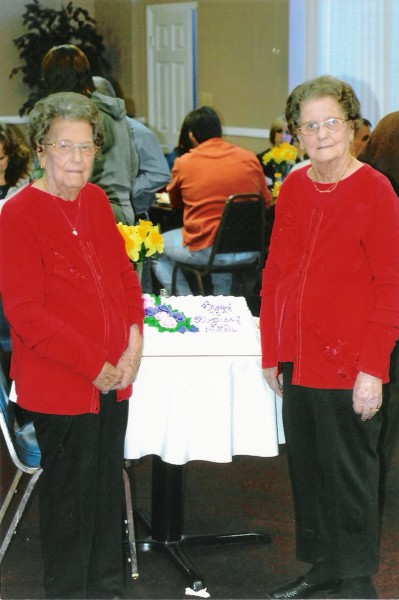 Category: Hodgepodge
James Spann is one of the most recognized and trusted television meteorologists in the industry. He holds the AMS CCM designation and television seals from the AMS and NWA. He is a past winner of the Broadcast Meteorologist of the Year from both professional organizations.