John Oldshue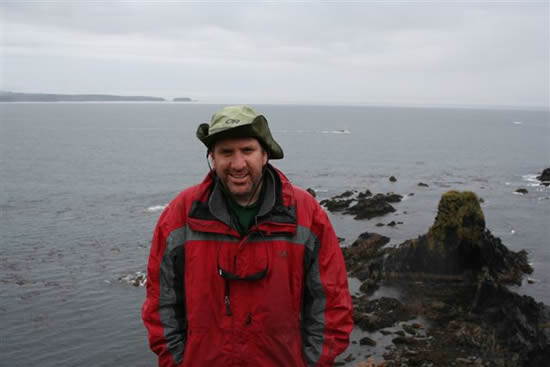 John Oldshue was the weekend meteorologist and storm chaser for ABC 33/40 in Birmingham, Alabama from 1997 to 2007 when he retired to run a small business. He won an Emmy award for coverage of the Tuscaloosa tornado on December 16, 2000 with former WBRC meteorologist James Spann.
He graduated from Mississippi State University in 1993, with a BS in Geosciences majoring in meteorology. He worked at WDBB in Tuscaloosa as the Chief Meteorologist from 1993 to 1995 and at WALA in Mobile as the morning meteorologist from 1995 until January 1997 when he joined ABC 33/40. He completed his MBA degree at the University of Alabama in 1998.
John was awarded the Broadcast Seal Of Approval for television from the American Meteorological Society and the National Weather Association. He was voted best small market weather anchor in Alabama for 1994 and 1995 by the Associated Press.
He was born and raised in Tuscaloosa, Alabama where most of his family still lives. His mother, Isabel Oldshue, is a family practice doctor there and his father, Jerry Oldshue Sr., is retired and was the historian of the University of Alabama. He also has a brother, Jerry Oldshue Jr., who is a lawyer in Tuscaloosa and a sister, Edith Jacobs, who is a nurse in Rockwall, Texas.
John married Lynn Henderson of Yazoo City, Mississippi, on October 15, 1994. They have two sons. Their first son, John Hampton Oldshue Jr. was born on April 10, 2001. Their second son, Jake Hederman Oldshue was born on July 15, 2003.