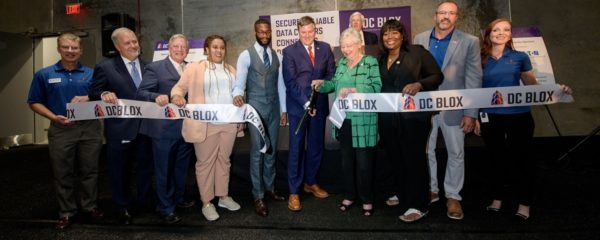 By Michael Tomberlin
DC Blox has opened its flagship hub data center in Birmingham, the first of what could become a $785 million investment in infrastructure seen as key to the city and state's growth in the technology-based economy.
Thursday, DC Blox held the grand opening of the first phase of its Alabama headquarters with 13,000 square feet of office space and 18,000 square feet of data center space. The company said growth plans could add 18 more buildings and a total of 200,000 square feet to the former Trinity Steel site in Birmingham's Titusville community.
To read the full article click here to visit the Alabama Newscenter website.
Category: ALL POSTS, Partner News Stories