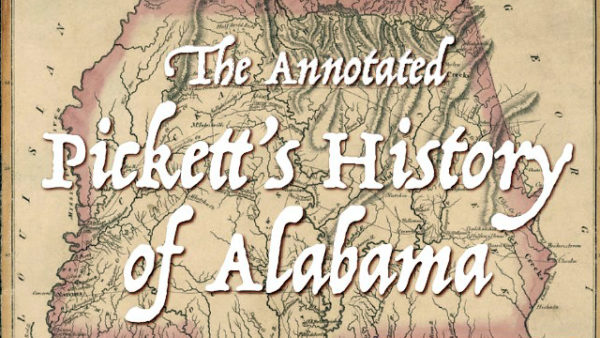 By Alabama NewsCenter Staff
"Pickett's History of Alabama," published in 1851, has been out of print for years. That will change on Oct. 15, thanks to Dr. Jim Pate and NewSouth Books.
"I first encountered Pickett's book when I started teaching Alabama history at Livingston University (now the University of West Alabama)," said Pate, who is an emeritus professor of history at UWA, with 47 years experience in higher education. "I did a little research on Pickett, and also read sections that I thought were appropriate for my lectures on Alabama history.
"It is one of the primary studies of Alabama," Pate continued. "Anyone, even today, writing about the state of Alabama, especially the colonial, territorial, or the protohistoric period – Pickett is a very, very critical source, which is not readily available."
Please visit Alabama News Center for the Full Article