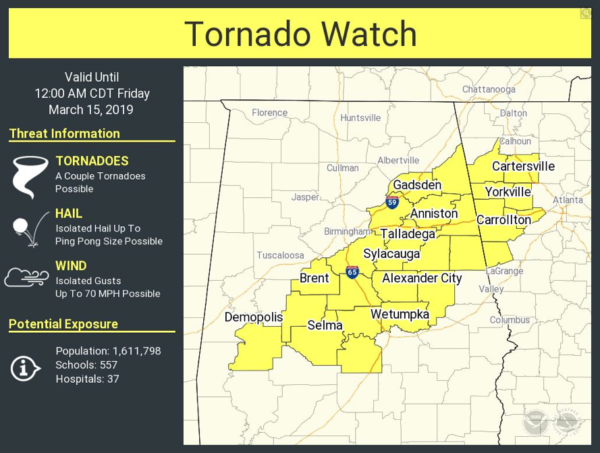 As of 7:00 pm CDT, the first Tornado Watch that was in effect for parts of North/Central Alabama has been allowed to expire. A new Tornado Watch was issued for the east and northeastern parts of Central Alabama until 12:00 am CDT Friday.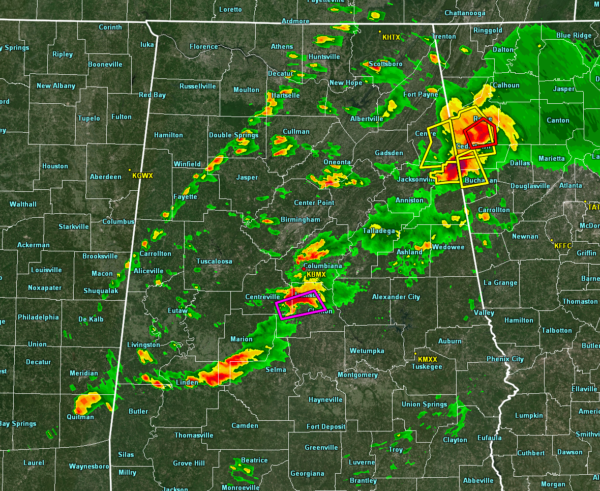 The main line of thunderstorms have now pushed east of the I-59 corridor and the severe threat for points west of that is over for tonight. We continue to have the potential for strong to severe storms east of the I-59 corridor with the threats of damaging winds, hail, and a few tornadoes.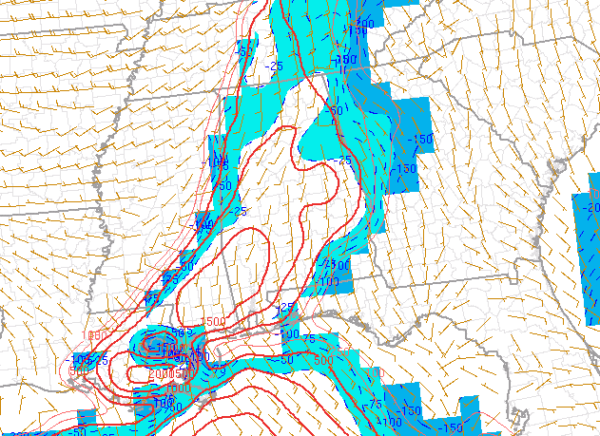 Instability values are beginning to drop ahead of the line of storms, but we continue to see readings in the 1000-1500 J/kg range which is well more than supported of thunderstorms.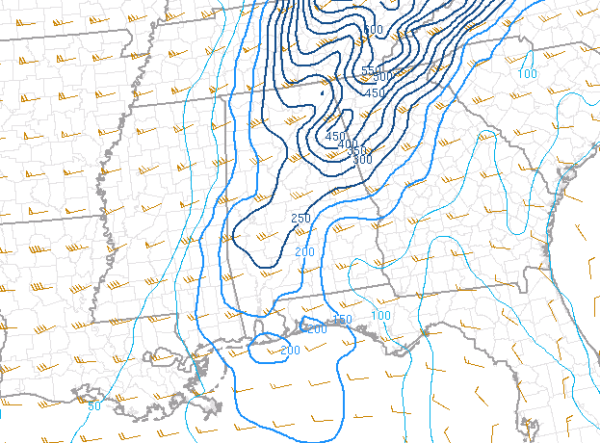 Helicity values remain rather high ahead on the line of storms with the highest values in the northeastern parts of the area topping out in the 300-450 m2/s2 range. Values, while still remaining supportive of rotating updrafts, drop into the 200s m2/s2 range as you move south.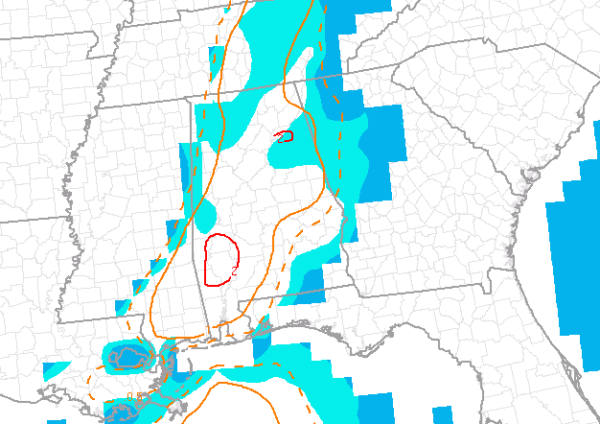 STP values have now drooped into the 1.0 range across nearly all of the area with only a couple of spots where those values top out at 2.0.
All of these values will continue to drop throughout the rest of the evening and into the late night hours as the dynamics continue to move farther away from the area. The severe weather threat will continue to at least 12:00 am. We'll continue to keep you posted.
Category: Alabama's Weather, ALL POSTS, Severe Weather
Scott Martin is a meteorologist, graphic artist, musician, husband, and a father. Scott is a member of the National Weather Association and the Central Alabama Chapter of the National Weather Association. Scott is also the co-founder of Racecast Weather, which provides accurate forecasts for many racing series across the USA.