WeatherBrains Episode 619 is now online (November 27, 2017). If you are crazy about weather, this is THE netcast audio program for you!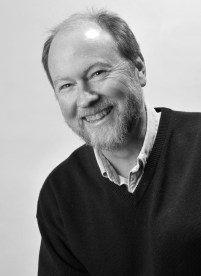 Our Guest WeatherBrain is Stephen Long, author of Thirty-Eight, the story of the 1938 hurricane which devastated a good deal of New England. Stephen lives on 95 acres in Corinth, VT, with his wife, Mary, who is also an author. His book tells the story of the rebuilding of Vermont after the devastation of the 1938 hurricane. Taken with the world of forestry, conservation, and wildlife that a forester friend and he shared, he started a magazine called Northern Woodlands.
Also joining us as guest panelist is Lourdes Aviles. Lourdes is an Associate Professor at Plymouth State University in Plymouth, NH. She is the author of Taken by Storm, a Social and Meteorological History of the Great New England Hurricane of 1938. Lourdes was with WeatherBrains in episode 411. Dr. Avilés grew up in Puerto Rico during the 1970s and 1980s captivated with the hurricanes and tropical storms that seemed to threaten the island every year. She was also interested in many different aspects of math and science and at first chose to follow the path of theoretical physics. While completing her M.S. degree at the University of Puerto Rico, Mayagüez, she rediscovered her true passion thanks to the very active 1995 hurricane season. Applying physics to the atmosphere seemed like a much more suitable career choice to match her interests. She still enjoys all aspects of science and spends as much time as possible learning any new information that comes along and taking countless pictures of nature and places. She currently lives in New Hampshire with her husband and two sons.
Other discussions in this weekly podcast include topics like:
Extremes: 92 at Tucson (International Airport), AZ, and 2 at Mount Washington, NH
Severe weather at a Fall low
Tropics quiet as 2017 hurricane season winds down
Astronomy Outlook with Tony Rice
and more!
Our email bag officer grabs some messages from our listeners.
From The Weather Center:
WeatherBrains 101: When Maria struck Puerto Rico, she caused untold destruction including that of the WSR-88D radar serving Puerto Rico and the US Virgin Islands. With the potential for months without radar coverage, the NWS enlisted the help of the Navy, so in this episode we tell that story.
Listener Surveys: Okay, we continue to drive this topic into the ground, but we really do like to hear from you. Many thanks to everyone who has taken the time to fill out the Listener Survey. The survey takes just a minute or two to complete and provides us with an opportunity to learn where you are and hear your thoughts and comments on the show. Click here to take the survey.
Web Sites from Episode 619:
Picks of the Week:
Lourdes Aviles – Mt. Washington Observatory
Kim Klockow – Giving directions the Hawaiian way
Stephen Long – Fairbanks Planetarium
Bill Murray – gets the fog horn
Brian Peters – NWA Foundation giving
James Spann – US weather alert system need updating
Aubrey Urbanowicz – Spot the space station
The WeatherBrains crew includes your host, James Spann, plus other notable geeks like Nate Johnson, Bill Murray, Aubrey Urbanowicz, Rick Smith, Kevin Selle, and Brian Peters. They bring together a wealth of weather knowledge and experience for another fascinating netcast about weather.
Comments
Powered by Facebook Comments
Category: ALL POSTS, WeatherBrains
Brian Peters is one of the television meteorologists at ABC3340 in Birmingham and a retired NWS Warning Coordination Meteorologist. He handles the weekend Weather Xtreme Videos and forecast discussion and is the Webmaster for the popular WeatherBrains podcast.