Ryan Stinnett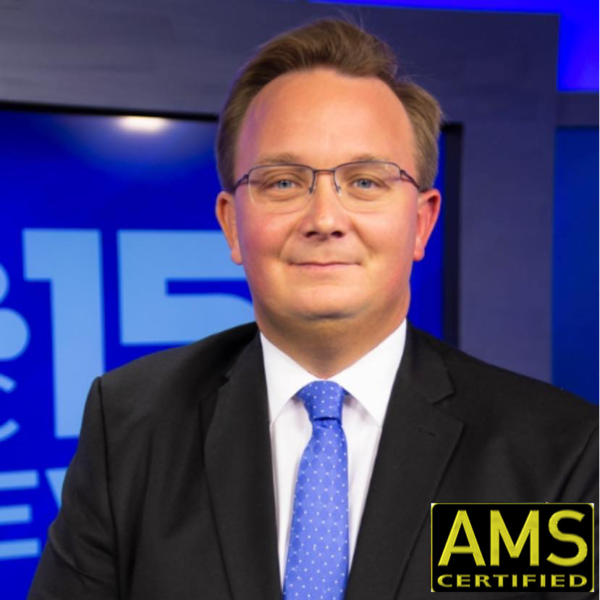 A self-described weather fanatic, Ryan loves all types of weather. He says, "I did not choose weather, but rather it chose me." Born and raised just outside Birmingham, Ryan knows a thing or two about severe weather. A 1998 F5 tornado was just two miles to the west of his family's home and a 2011 EF4 was only two miles to the east. Most people have a defining moment that allows their love of weather to be created and then developed. However, this was not the case for Ryan. Having always loved weather, he knew from a very young age that he would become a meteorologist. In elementary school, Ryan was the student that always knew what the weather would be that day, and always shared it with friends and classmates.
Both the Blizzard of 1993 and Hurricane Opal in 1995 left lasting impressions on Ryan as well. Nevertheless, the event that cemented his inevitable career in weather was the April 8, 1998 F5 tornado that ripped through his high school and his Oak Grove community. That day, as severe weather was expected, a teacher said to him, "I bet you were expecting a little more severe weather today," to which Ryan responded, "The day isn't over with yet." Later that night the F5 ripped through the school and much of west Jefferson County. Two years later an F2 struck his family's homestead, destroying the family's barn, as well as nearby residences of other family members.
Ryan went on to attend college at the University of South Alabama in Mobile and received his bachelor's degree in Meteorology. While on the coast, Ryan rode out many hurricanes including Hurricane Ivan in 2004 and multiple storms during the very active hurricane season of 2005. Storms such as Arlene, Cindy Dennis, Katrina, and Rita provided him first-hand account of the power of the storm and the destruction that accompanies them. Also, while at South, Ryan ventured to the Great Plains for storm chasing.
After graduating from South, Ryan worked in the private sector, before deciding to go on and pursue his master's degree from Mississippi State University. While at Mississippi State, Ryan was part of the 3-time National Champion Forecasting team. Along with being a team champion, Ryan continued into a 64 person bracket of the top forecasters from the contest, eventually winning the tournament championship. He beat faculty and staff members from the University of Georgia, MIT and Penn State, making him the top forecaster for the 2010-2011 school year. While at State, anytime there was a severe weather outbreak, Ryan and classmates would storm chase, including the deadly and destructive day of April 27, 2011.
Ryan's family still calls west Jefferson County home, while Ryan's current work adventure has him living in Middle Georgia. When not at the office, he can be found cheering for the South Alabama Jaguars and the Alabama Crimson Tide on Saturdays in the fall. Even though he chases all types of storms he states, "Tornadoes and hurricanes are great to see, but seeing a thunderstorm from a distance where you can truly see the structure of the thunderstorm shows the real beauty and majesty of the storm." One of Ryan's favorite things to do is to find a ridge top on summer nights and watch the lightning in distant thunderstorms.
When asked about the opportunity to become part of Alabamawx, "It was a no brainer. With a chance to get to learn from and work with some of the greatest weather people that I grew up watching and learning from, I simply had too."
Along with his Alabamawx duties, Ryan's full-time job is the Chief Meteorologist at WGXA-TV in Macon, Georgia. Before joining WGXA-TV in the spring of 2023, Ryan worked with legendary Gulf Coast meteorologist Alan Sealls at WPMI-NBC 15 in Mobile from October 2022 to April 2023. Ryan began is broadcast career at the Alabama News Network (CBS 8/ABC 32) in Montgomery, Alabama and worked there from June 2014-October 2022.
In April 2018, Ryan earned "Certified Broadcast Meteorologist" status from the American Meteorological Society. Among radio and television meteorologists, the CBM designation is sought as a mark of distinction and recognition. To earn the CBM, broadcasters must hold a degree in meteorology or equivalent from an accredited college or university, pass a rigorous written examination, and have their on-air work reviewed to assess technical competence, informational value, explanatory value, and communication skills.