Snow is really coming down in downtown Birmingham as evidenced by this shot from the Skycam atop the Daniel Building.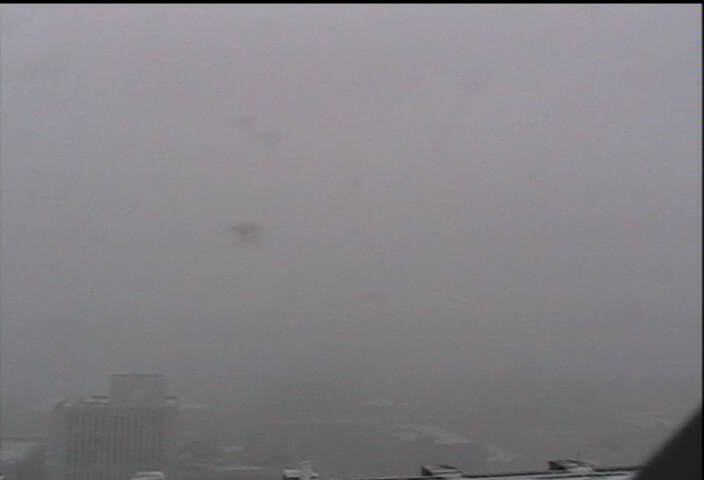 The capture was about 9:45 when the radar looked like this as a heavy band passed through the city.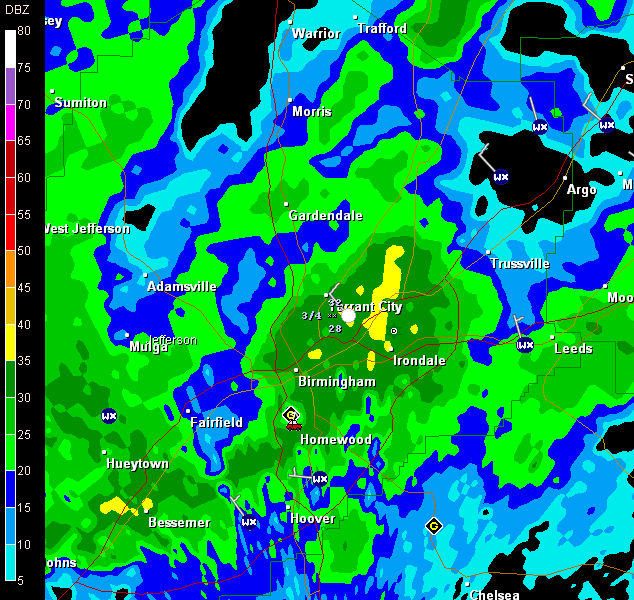 The end is in sight as the back edge of the snow is approaching Tuscaloosa, Jasper and Cullman.
Snow should end in the Birmingham area by 11 or 12.
But snow, including some heavy snow will continue over East Alabama for a few more hours. There has even been some thundersnow reported in Russell and Randolph counties just after 9 a.m.
Here is the ob from Columbus GA at 8:51 am CST…KCSG 011451Z 27009KT 1/4SM +TSSN FG OVC002 00/M01 A2981 RMK AO2 TSB47 SLP095 TS OHD…That's 1/4 mile visibility in thundersnow. The thundersnow lasted 30 minutes. The temperature was 32F.
Category: Uncategorized
Bill Murray is the President of The Weather Factory. He is the site's official weather historian and a weekend forecaster. He also anchors the site's severe weather coverage. Bill Murray is the proud holder of National Weather Association Digital Seal #0001
@wxhistorian