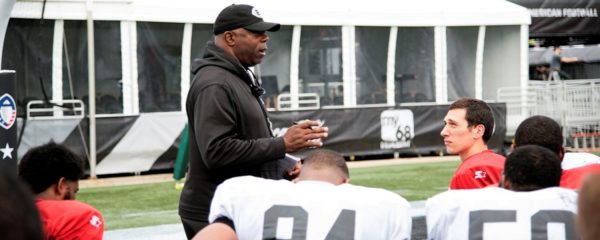 By Solomon Crenshaw Jr.
Cut Day is a painful day on a pro football team, and Tim Lewis knows that as well as anybody.
The 57-year-old has been on the staffs of football teams – either as an assistant or as a coordinator – for 30 seasons. Twenty-two of those seasons were in the pro ranks, where men's hopes of living the dream of a professional football player were dashed when they were called into an office and told their days with the team were over.
This year was tougher for Lewis than any before. As the head coach of the Birmingham Iron of the Alliance of American Football, he was the one who delivered the bad news to the men who didn't make the 52-player roster.
To read the full article, please visit the Alabama NewsCenter website.
Category: ALL POSTS, Partner News Stories