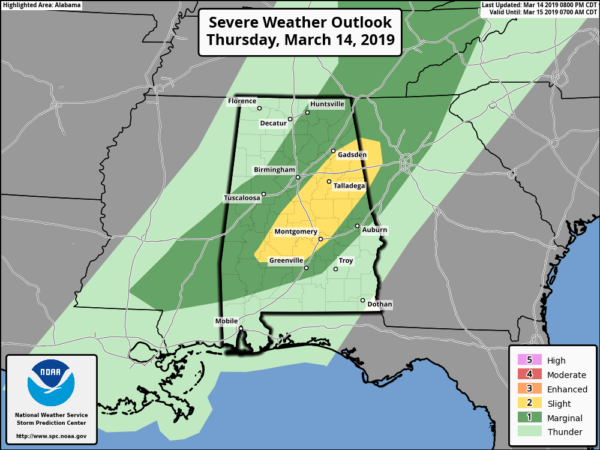 SPC continues a Slight Risk of severe storms for locations east of a line from Thomaston to Marion to Chelsea to Glencoe, and west of a line from Roanoke to Fort Deposit. A Marginal Risk continues to the east of those locations to a line stretching from Shady Grove to Union Springs to Salem.
We continue to have the potential for damaging winds, hail, and a few tornadoes at least for a few more hours, but the severe weather threat should come to an end around midnight or so. The organized threat is over for locations west of the slight risk locations.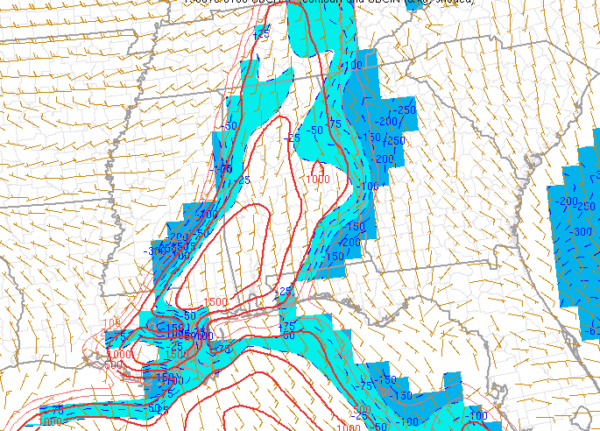 Instability continues to decline across Central Alabama tonight, now with values in the 500-1500 J/kg range from the northeast to the southwest. Unfortunately, that is still enough to support severe storms already in progress and for more storms to build.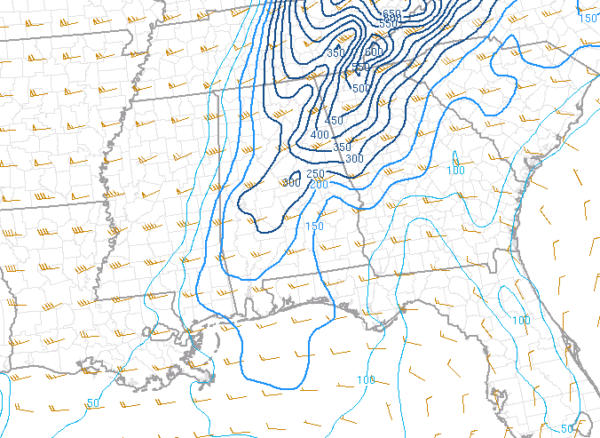 Helicity continues to be relatively strong out ahead of the line of storms, especially over the east and northeastern parts of the area, topping out in the 300-450 m2/s2 range. Those values drop down into the 150-200 ms/2s range as you move to the south and southwest, but that is still plenty enough to support rotating updrafts.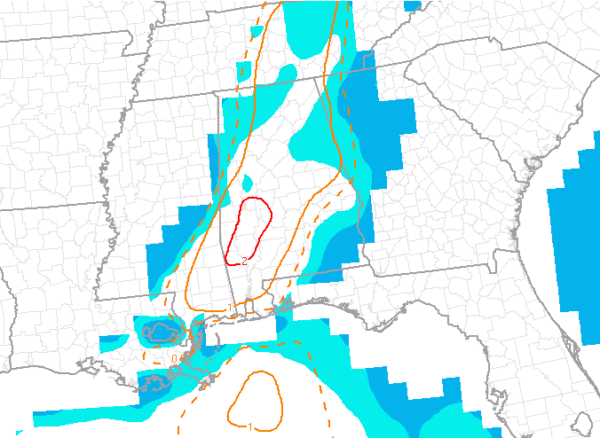 STP values continue to decline throughout the evening, but values are still in the 1.0-2.0 range across the area, with the higher values in the southwestern portions of the area.
Category: Alabama's Weather, ALL POSTS, Severe Weather
Scott Martin is a meteorologist, graphic artist, musician, husband, and a father. Scott is a member of the National Weather Association and the Central Alabama Chapter of the National Weather Association. Scott is also the co-founder of Racecast Weather, which provides accurate forecasts for many racing series across the USA.