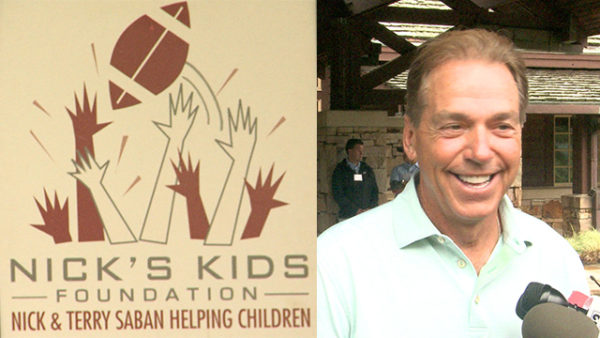 By Dennis Washington
Alabama football coach Nick Saban laughed off retirement plans, discussed the amateurism of college sports and talked about the renovation plans of Bryant-Denny Stadium Thursday.
Saban spoke to reporters at the 13th Annual Nick's Kids Golf Tournament at Birmingham's Old Overton Club.
"We're really excited about being here," Saban said. "The Nick's Kids (Foundation) is all about my dad's legacy of trying to give back to young people and help them to have an opportunity to be successful in life and also to honor the people who help the young people. We've had a lot of great supporters throughout the years. We certainly appreciate their support and what they've done to help us be able to help others. I don't get to see these folks that often, so this is a day that we look forward to. I actually stand on one hole and play one hole with everybody, so I get to renew some of those acquaintances. Their relationship is valued by Miss Terry and I both."
To read the full article click here to visit the Alabama Newscenter website.
Category: ALL POSTS, Partner News Stories