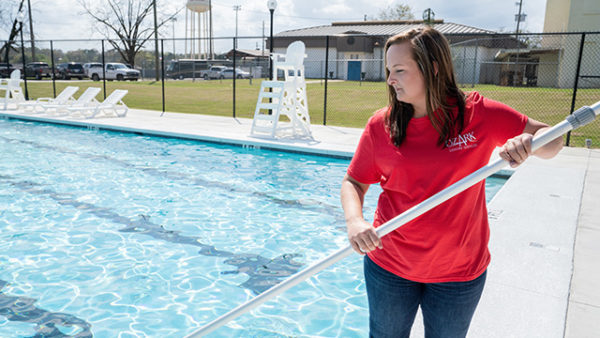 By Alabama Power Foundation
What good is a pool if you can't swim in it? That was the problem the city of Ozark faced when a new community pool couldn't open without specially trained lifeguards.
The Ozark Community Pool was the brainchild of Mayor Bob Bunting, who came out of retirement to run for office on the promise of building such a facility for the community. Bunting had a personal reason for wanting a place in Ozark for children to learn to swim. He had been mayor in 1989, when an Ozark High School football star seemed destined to play for the Crimson Tide, until he was in a car accident that left the car and the passengers submerged in a pond. While the other passengers swam to safety, the promising young athlete drowned because he didn't know how to swim.
To read the full article click here to visit the Alabama Newscenter website.
Category: ALL POSTS, Partner News Stories