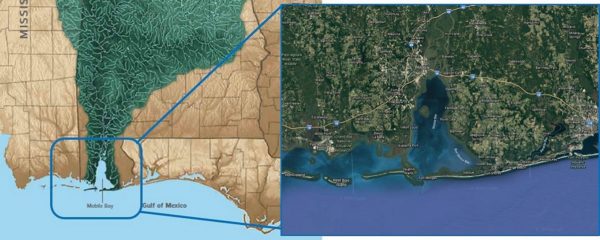 By Teri Greene
Auburn University
Two Auburn University researchers are part of a team that has launched a study on the viability of several species that dwell in the estuaries of the Gulf of Mexico and have experienced a steep population decline in recent years. The work, which seeks to strengthen the creatures' resilience to damaging environmental factors, could play a large role in ensuring their future sustainability.
Latif Kalin, professor of hydrology in the School of Forestry and Wildlife Sciences, and Di Tian, assistant professor in crop, soil and environmental sciences in the College of Agriculture, are working on the $2.8 million study, "Building Resilience for Oysters, Blue Crabs and Spotted Seatrout to Environmental Trends and Variability." The project is funded by the National Oceanic and Atmospheric Association, or NOAA, as part of its NOAA RESTORE program, which awarded approximately $15.6 million to research teams that are studying trends in living coastal and marine resources and the processes driving them in the Gulf of Mexico region.
Please CLICK HERE to read the complete article on the Alabama NewsCenter website.
Category: ALL POSTS, Partner News Stories