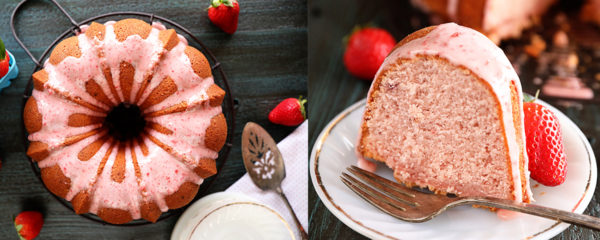 By Stacey Little
Southern Bite
When I set out to create a new recipe for y'all, I want it to be the absolute best. Sometimes I'm lucky and my first stab at it turns out amazing. Other times, not so much.
Take this Strawberry Jam Pound Cake, for example. I've made somewhere around six different versions of this pound cake over the last few weeks. And I've made this final version three times. Why all the cake? Well…
I wanted this cake to have a strong flavor of strawberry but still have the classic pound cake features like the dense cake and crunchy exterior. And the thing is, fresh strawberries, while delicious, don't really add bunches of strawberry flavor when added to things.
Please CLICK HERE to read the complete article on the Alabama NewsCenter website.
Category: ALL POSTS, Partner News Stories