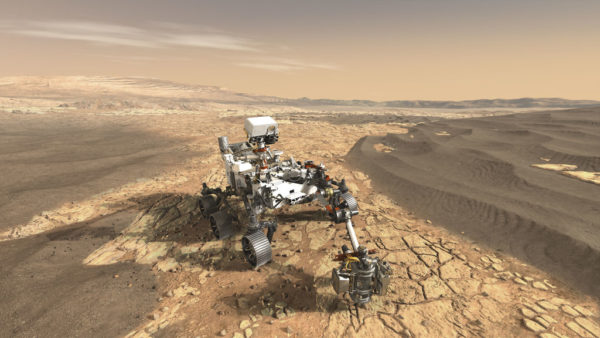 NASA plans the launch of the MARS 2020 mission with a rover named Perseverence and helicopter named Ingenuity.

You may remember the SUV sized Curiosity rover known as the Mars Science Laboratory launched 9 years ago and landed on the red planet with a rocket-powered sky crane.
Think of Percy as Curiosity 2.0.
Curiosity and Percy look similar, each about 9.5 ft wide, nearly 9 ft long and over 7 ft tall. Percy weighs in at another 330 lbs.

On the underside of the rover is a sample collection system that will preserve samples for later analysis by future missions. Sample purity is so important here that the rover will also be capturing samples of the environment during drilling in witness tubes to provide control for future experiments.

NASA and the European space agency are planning a mission to pick up those samples and return them to Earth some 10 years or so in the future.

The massive robotic arm on the front of the rover has been updated with new drilling gear and an improved camera for closeup inspection of the drilling sites, as well as creating even more spectacular selfies.

Curiosity had 17 cameras topping out at 2 megapixels in while Percy is equipped with 23 cameras including a 20-megapixel color camera. Also on board are a pair of microphones as well, recording the sounds of Mars, during the landing sequence and later on the surface.
Mars weather
The Mars Environmental Dynamics Analyzer (MEDA) is an updated version of Curiosity's weather station with 5 air temperature sensors, a pair of wind sensors along with radiation and humidity sensors and adds a dust sensor that should help better understand the periodic dust storms that can encircle the planet.

The MOXIE instrument will make the first attempts on the surface of Mars to create oxygen, Something that is pretty important for putting boots on Mars and even manufacturing the rocket fuel needed to get those astronauts home.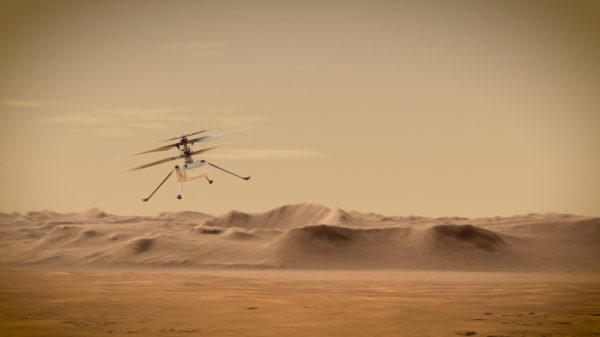 Flying on Mars
Also mounted under its belly is a 4-pound drone named ingenuity. So how to your fly in the thin atmosphere of mars? With 47-inch counter-rotating blades spinning more than 8 times the speed helicopters flying in Earth's atmosphere.
 Ingenuity is also equipped with cameras and will act as a sort of scout which will help identify science opportunities for the bigger rover to pursue.

The launch is targeted for 6:50 a.m. CDT (7:50 a.m. EDT) Thursday morning with coverage beginning on NASA TV at 6:00 a.m. CDT) (7:00 a.m. EDT)

Available launch dates extend through mid-August and each window lasts between 30 minutes and two hours with launch opportunities available about every 5 minutes. Which is good because it's July and that brings thunderstorms to central Florida that tend to keep rockets on the ground. Monday's launch weather forecast from the 45th weather squadron put conditions at 80% go for Thursday.
You can learn more about the launch and mission on NASA's Mars2020 page
Category: ALL POSTS, Spacey Stuff
Tony Rice is a NASA/JPL Solar System Ambassador and the voice and brains behinds the weekly Astronomy Report on the WeatherBrains podcast. He grew up in Southern California where he watched the Space Shuttles being build and landed nearby and was hooked. Tony brings weather and space together to communicate the excitement of space exploration and promote a greater appreciation for Earth sciences.