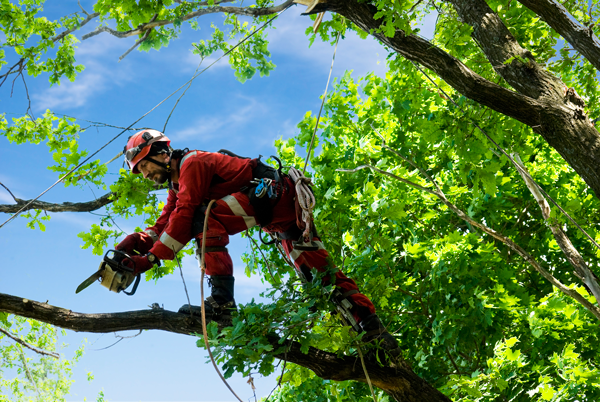 Trees are everywhere and offer us plenty of benefits – they clean the air we breathe, cool our homes and streets during summer, and provide us with raw materials for tools and shelter. Their freshness and greenery are also great stress relievers, helping us improve our mood and overall mental wellbeing.
But to reap all of these benefits, we need to take good care of our trees to keep them growing lush and healthy. Arborists like the guys from Tree Service Greenville know how to care and maintain trees. That is where an arborist comes in.
So, what is an arborist and why should you invest in one, you may ask? Read on!
What Is an Arborist?
An arborist is a professional who has studied the structure, parts, and functioning of trees to a level where they can provide the care a tree needs to thrive. Arborists are trained to offer a wide range of tree care services including trimming, pruning, stump removal, fertilization, and disease and pest control.
Because tree health is important to the entire environment, these individuals must know all there is to know about tree care. Anyone who wants to pursue a career in this field must spend a considerable amount of time studying, preparing, gaining experience and expertise in the world of trees, and importantly, getting licensed.
Essentially, the person you hire should be a certified professional, with enough knowledge and experience to understand what your trees need. There are many arborist experts in Huntsville who are licensed to provide tree care – pick someone that can be trusted and one you are comfortable working with. Chances are you will be entrusting the safety of your entire greenery to this person, so not only should they be competent but also be able to speak out when they spot an issue.
Working with a certified arborist means you can rest assured that your trees get the care they deserve in a manner that is environmentally conscious, preserves their natural beauty and health, and keeps your property safe. Safety should always be your number one priority and working with a tree caregiver who has not gone through professional training can put you, your trees, and your entire property at risk.
Why You Need an Arborist
If you are like most new homeowners looking to plant trees on their property, you may want to know, "Why exactly do I need an arborist?" Well, we will tell you why. This section also answers the question, "What does an arborist do?" in depth. Keep reading!
1. Tree Planting
As a tree expert, an arborist knows the best time to plant trees and the most appropriate conditions to enhance growth. They know what soil type and depth is good for what tree species and how much space and lighting is needed for each variety. They are also well aware of the best planting methods and techniques to yield a healthy tree.
2. Proper Tree Care
Constantly caring for your trees helps them grow healthy and stay in tiptop condition for years to come. A certified arborist is better placed to provide tree care and maintenance services because they know how to identify a tree disease and give the most appropriate diagnosis.
In addition, an arborist will advise you on what measures to take to keep insects, diseases, and other elements that stress your trees at bay.
3. Pruning and Trimming
Pruning is an important part of tree care. It helps shape the tree structure, remove dead or diseased branches, and improve the overall tree health. But all of this can only be achieved if the right cuts are made at the right places.
A professional tree caregiver knows the proper way of trimming trees. They can help prevent irreversible pruning mistakes that could result in permanent tree damage. Working with an expert also minimizes the risk of killing healthy trees not only from over-trimming but also from neglect.
4. Emergency Call-Outs
When caught up in an emergency, you need someone to come and save the day as soon as possible. Tree emergencies are no different; you need a trusted arborist on speed dial who can act fast to rectify the situation.
Tree disasters can occur during storms, strong winds, and earthquakes where trees break or get injured and require urgent repair. A certified arborist can help control the situation and prevent further damage to your greenery.
An arborist will also inspect the trees for decaying limbs and branches and advise on how to stake them to prevent a potential disaster in a storm. As well, they can identify dead branches that could break and put your property at risk during high-speed winds.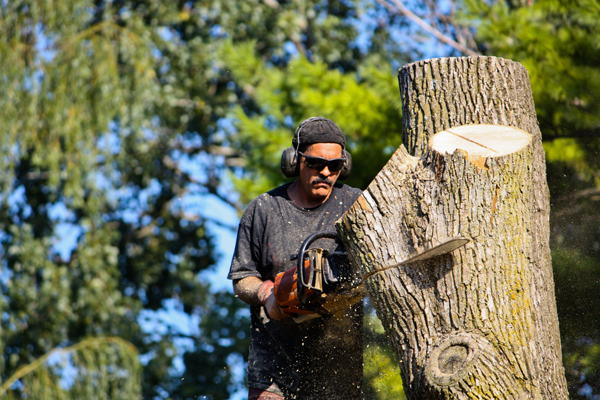 5. Tree Removal
Although uprooting a tree is usually a last resort, there are instances when it could be the only way to save your property. Tree removal is performed to get rid of diseased, dying or already dead trees and those that pose a danger to your property. It is also necessary when the tree in question is blocking off other plants from receiving sunlight.
A certified arborist can help you decide whether a tree needs to be removed or not. In the case of diseased trees, they will facilitate the removal to make sure the trees are uprooted safely to prevent the disease from spreading to healthy trees and plants.
6. Consultancy
Most of the time, homeowners call arborists to get a professional opinion on the state of their greenery. Proper tree care is important, and in the absence of an arborist, you need to make sure you are getting things right. An arborist will provide useful insights on how to attend to your trees to ensure healthy growth.
The Takeaway
Whether you are planting trees for shade, curb appeal, or just as a hobby, enlisting the services of a certified arborist is important if you hope to achieve the purpose your trees are meant to serve. And since now you know what is an arborist and what having them by your side can do to the health of your trees, invest in one as soon as you can. They will give you the professional guidance you need to keep your greenery in the best shape.
Greenville arborists for tree care
Category: ALL POSTS, Partner News Stories