Good morning Alabama! I hope that you enjoyed your extra sleep! I know it came in handy for me with the weather briefing video this morning.
A few notes on this Sunday morning: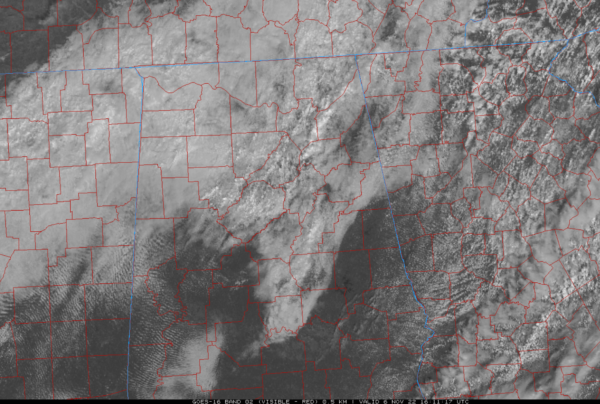 21
…Clouds are thick along and to the northwest of I-59 generally. They have a little height on them indicating they are producing showers, and radar bears this fact out with a few showers over Northeast and Central Alabama. A couple are showing up near the Northwest Corner of Alabama. The activity has been diminishing as it moves eastward.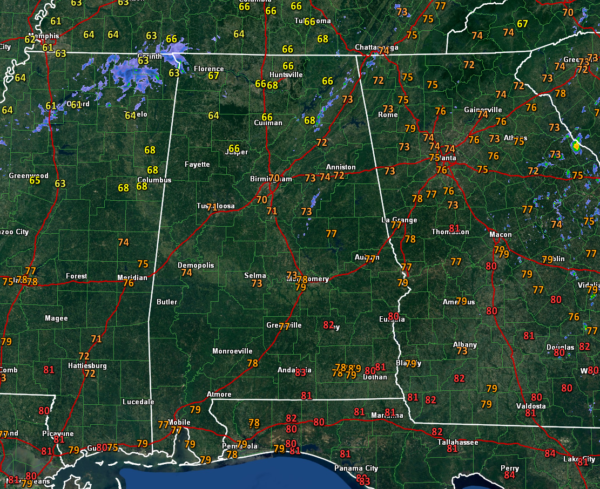 ….Temperatures are in the 60s Over North Alabama with 70s along and south of I-20.
…The day will be variably cloudy early but should trend toward clearing from the south. The Tennessee Valley may be the last to clear out. Temperatures will warm in response and it will be a nice day. Here are expected high temperatures of the National Blend of Models.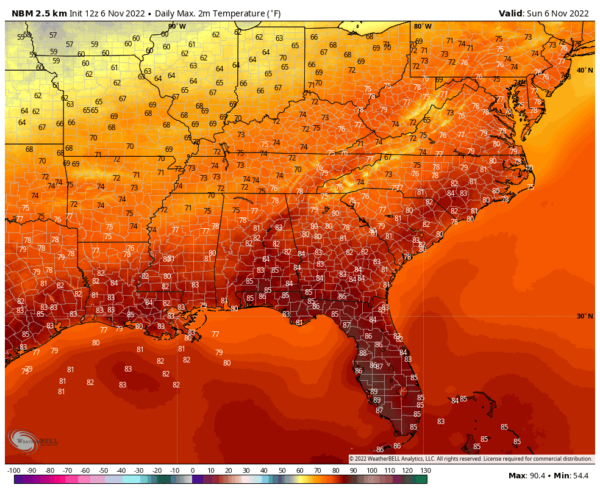 …The GFS keeps hinting that the boundary will be close enough o cause a few showers over the northern third of Alabama through tomorrow evening, but that is not supported by the mesoscale models. I think the boundary may retreat far enough north in the short term to keep the showers back to our north over Tennessee.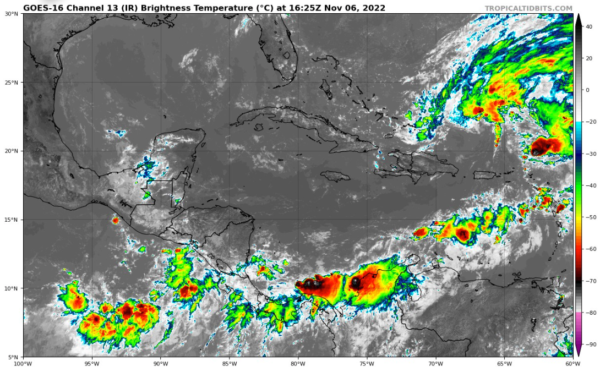 …We are tracking Invest 98L in the southeast Atlantic. A low-pressure system is 100 miles north of Puerto Rico this morning. With plenty of still-warm water and low shear, the low is expected to become a tropical or subtropical depression early this week. It will turn to the west beneath a large blocking high that will form to the north. It could threaten the southeastern coast from eastern Florida into Georgia or the Carolinas. It could bring significant impacts to a wide area, including wind, rain, rough surf, and coastal flooding. We will be monitoring the situation carefully. Hurricane Hunters are scheduled to investigate the disturbance today.
Category: Alabama's Weather, ALL POSTS, Tropical
Bill Murray is the President of The Weather Factory. He is the site's official weather historian and a weekend forecaster. He also anchors the site's severe weather coverage. Bill Murray is the proud holder of National Weather Association Digital Seal #0001
@wxhistorian