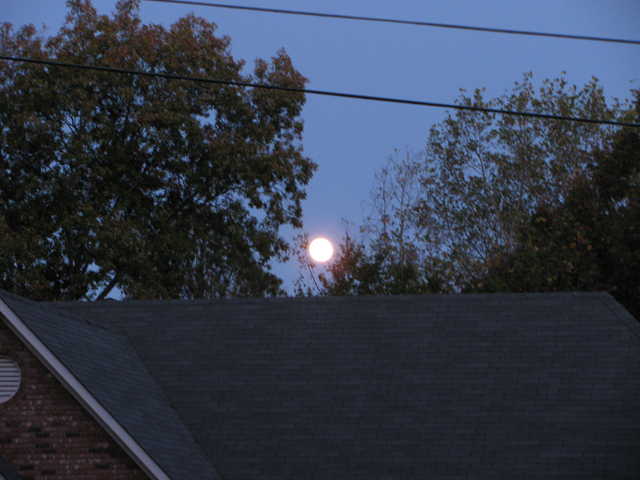 Did you catch the rising moon tonight? It was so beautiful! If you got a good picture, send it to pictures@abc3340.com.
The full moon nearest the Autumnal Equinox is known as the Hunter's Moon. It is so called because hunters in northern Europe were able to use its bright light to shoot migrating birds at night.
The moon became full officially at 8:27 p.m. CDT tonight, marking the arrival of the Hunter's Moon.
Here are the names of the various moons of the year, according to the Farmers Almanac:
January: Wolf Moon
February: Snow Moon
March: Storm Moon
April: Pink Moon
May: Flower Moon
June: Strawberry Moon
July: Buck Moon
August: Sturgeon Moon
September: Harvest Moon
October: Hunter's Moon
November: Beaver Moon
December: Cold Moon
Category: Pre-November 2010 Posts
Bill Murray is the President of The Weather Factory. He is the site's official weather historian and a weekend forecaster. He also anchors the site's severe weather coverage. Bill Murray is the proud holder of National Weather Association Digital Seal #0001
@wxhistorian