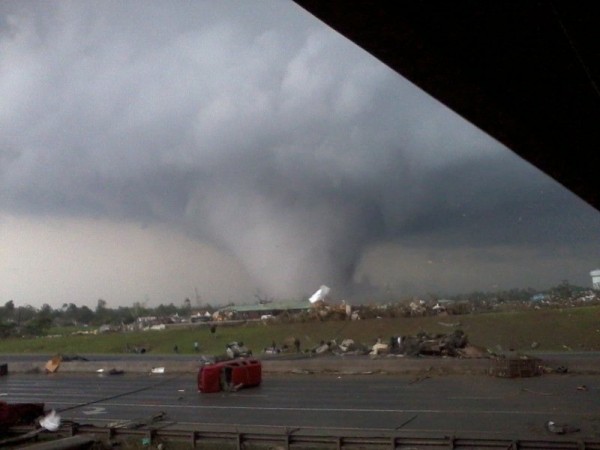 The gentleman who took what I think is one of the definitive pictures of the April 27th outbreak will be on Weatherbrains tonight, sharing his harrowing story.
Jimmy Jones, a driver for UPS who lives in Tuscaloosa, took the image from under an overpass on I-359 seconds after the deadly tornado passed.
While we would never recommend an overpass for shelter, Jimmy found himself with no alternative. As he ran up under the girders, he found an interesting character there.
Hear his amazing experience tonight on WeatherBrains live at 8:30 p.m. CDT on UStream.
Chris Novy from Oklahoma City will be the Guest Panelist as we talk about the recent chaser convergence incidents last weekend and Adam Grossman from Dark Sky will make a brief appearance to talk about their new app.
Of course, you can listen in a variety of ways after the fact to the recorded podcast. The link will be posted here tomorrow morning, or you can subscribe on iTunes.
The show's website is www.WeatherBrains.com.
Category: Met 101/Weather History, Severe Weather, WeatherBrains
Bill Murray is the President of The Weather Factory. He is the site's official weather historian and a weekend forecaster. He also anchors the site's severe weather coverage. Bill Murray is the proud holder of National Weather Association Digital Seal #0001
@wxhistorian