Many of you remember this remarkable photo by Michael E. Palmer that was in the Tuscaloosa News, the day after the December 16, 2000 EF-4 tornado that killed 11 people. Michael Harris carries an unconscious Whitney Crowder, 6, through debris in Bear Creek Trailer Park after the tornado passed through. Whitney's father and 15-month-old brother were killed in the tornado.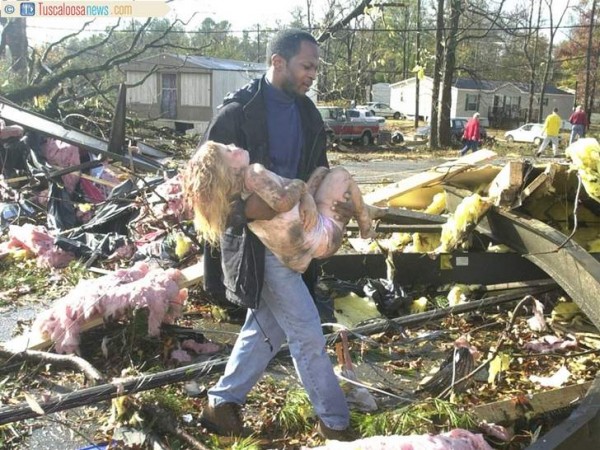 This week I received an invitation from Whitney, who graduates from Tuscaloosa County High School this month. Today we can celebrate Whitney's life because of heroes like Michael Harris. These are the special stories. Congratulations to Whitney for her example of growing up as a young woman of character, enduring a horrible near death experience at the age of 6.
Category: Hodgepodge
James Spann is one of the most recognized and trusted television meteorologists in the industry. He holds the AMS CCM designation and television seals from the AMS and NWA. He is a past winner of the Broadcast Meteorologist of the Year from both professional organizations.