It is certainly feeling like July this weekend across the state. The entire state is basking under a sunny sky as a ridge has built in across the region. There are a few fair weather clouds out there, but no showers or storms are showing up anywhere across the state. It is a terrific Saturday, it is just hot and humid, but that is what we expect during the middle of summer.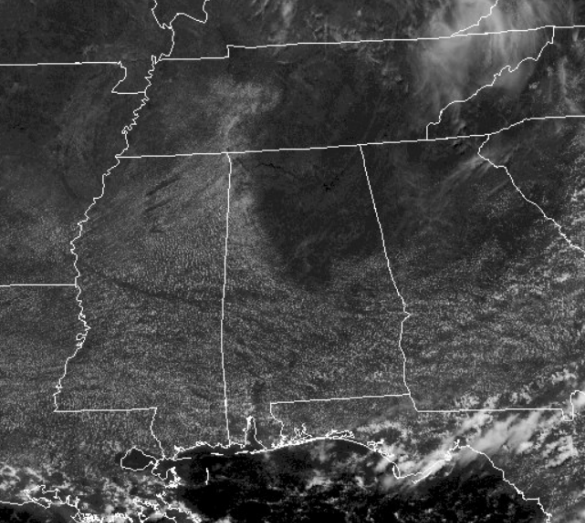 Under the sunny sky, our temps are hot this afternoon, as most locations are into the upper 80s and lower 90s. Over the next few hours, those temps will continue to increase, and most spots will see high ranging from 91-95 this afternoon. That is right at or just above seasonal averages for this time of year. For your Sunday, we can expect a near repeat of today, but temps could be a degree or two warmer. Don't worry though, big changes are ahead, as a cold front will be arriving Monday.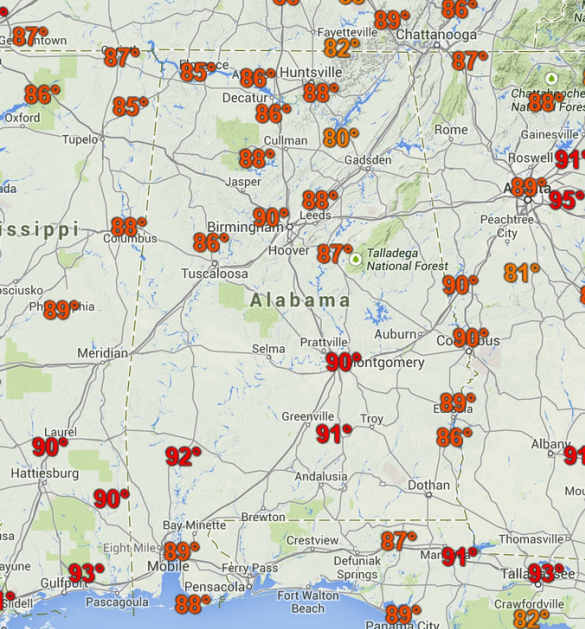 Category: Alabama's Weather
Montgomery Television Meteorologist and long time Contributor on AlabamaWX. Stormchaser. I did not choose Weather, it chose Me. College Football Fanatic.
@Ryan_Stinnet