Our attention is turning to the eastern Atlantic now, where tropical cyclone development is going to become more likely, perhaps as early as early this week.
The GFS thinks that the disturbance which is now some 350 miles west southwest of the Cape Verdes will become a tropical cyclone early in the week.
Its current solution is to make the system a fairly strong system late in the week and move it to near the Virgin Islands by next weekend.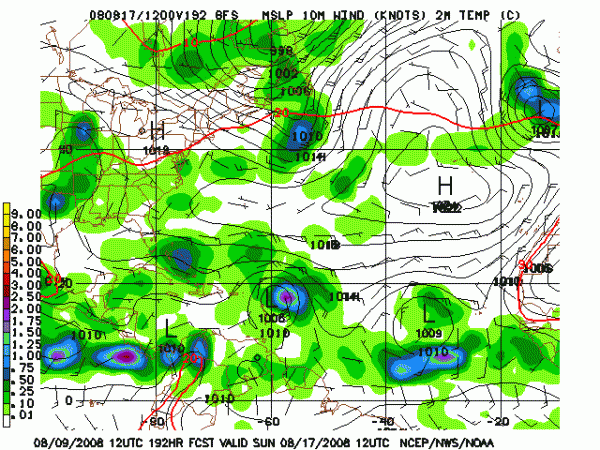 It then takes it slowly north of the Greater Antilles and toward the southeastern Bahamas.
Then the scenario gets scary.
I caution this is one run way out in voodooland, but it is one we will have to monitor.
By Wednesday the 20th, we could have an extremely dangerous hurricane setting its sights on South Florida.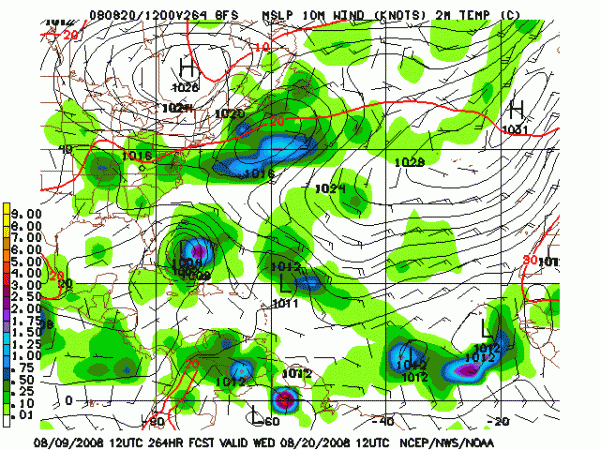 It crosses South Florida and emerges into the Gulf by late on Friday the 22nd near Tampa.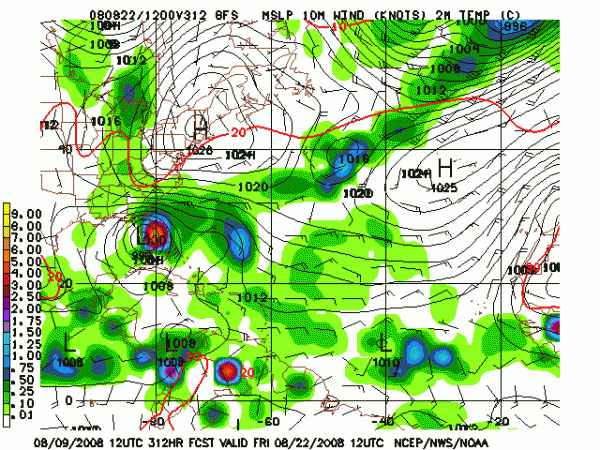 It then moves west northwestward toward the Central Gulf Coast near the Louisiana/Mississippi border by the morning of the 24th.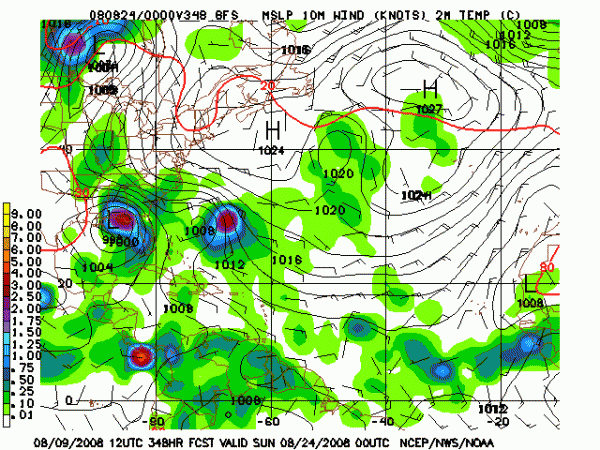 If this solution pans out, it will be a devastating situation for several areas. We can only hope and pray not.
This scenario could obviously have a big impact on Alabama's weather also.
Category: Uncategorized
Bill Murray is the President of The Weather Factory. He is the site's official weather historian and a weekend forecaster. He also anchors the site's severe weather coverage. Bill Murray is the proud holder of National Weather Association Digital Seal #0001
@wxhistorian