Only two counties remain in the severe thunderstorm watch early this morning: Marshall and DeKalb.
Blount County was just removed by Birmingham.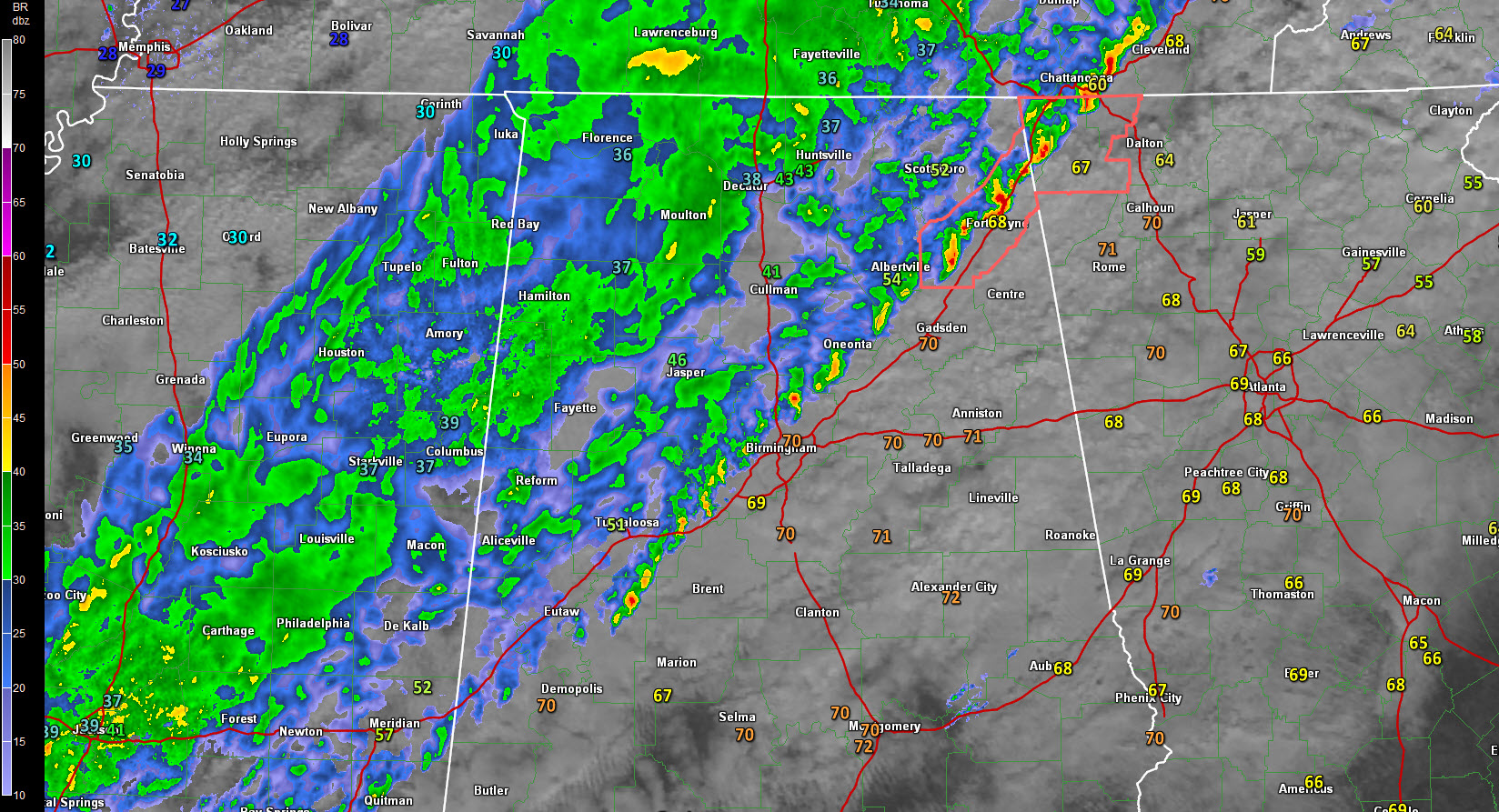 The front is moving through the Birmingham Metro right now. It is 70F still at the Airport, but that is about to change.
Already down to 51F at Tuscaloosa and 41F at Cullman. It is now 37F at Haleyville.
Category: Severe Weather