The tornado watch we expected earlier has been posted for Louisiana, Mississippi and Alabama. It goes until 8 p.m.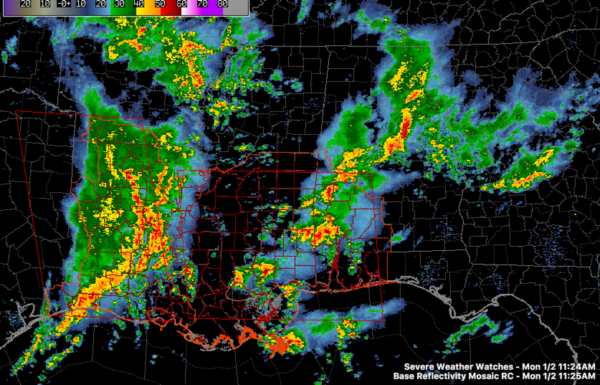 THE NATIONAL WEATHER SERVICE HAS ISSUED TORNADO WATCH 3 IN EFFECT
UNTIL 8 PM CST THIS EVENING FOR THE FOLLOWING AREAS
IN ALABAMA THIS WATCH INCLUDES 2 COUNTIES
IN WEST CENTRAL ALABAMA
MARENGO SUMTER
THIS INCLUDES THE CITIES OF…DEMOPOLIS…LINDEN…
LIVINGSTON AND YORK.
Category: Severe Weather