Land interaction with Cuba is critical in determining how much Irma weakens or doesn't weaken overnight after making a landfall or near-landfall tonight as a category five hurricane.
The GOES-16 five-minute data seems to me to indicate that the hurricane is resuming its west northwest course, which will take it across the Cuban Keys and avoid moving across the Cuban mainland.
The model runs this afternoon and evening have generally indicated that Irma will make landfall along the Florida Keys as a 900-910 mb hurricane. If it does make landfall in the U.S. under 920 millibars, it will be a top three landfalling U.S. hurricane. It almost certainly will be a top ten landfalling U.S. hurricane.
Here are the top ten most intense U.S. landfalling hurricanes ranked by central pressure at landfall: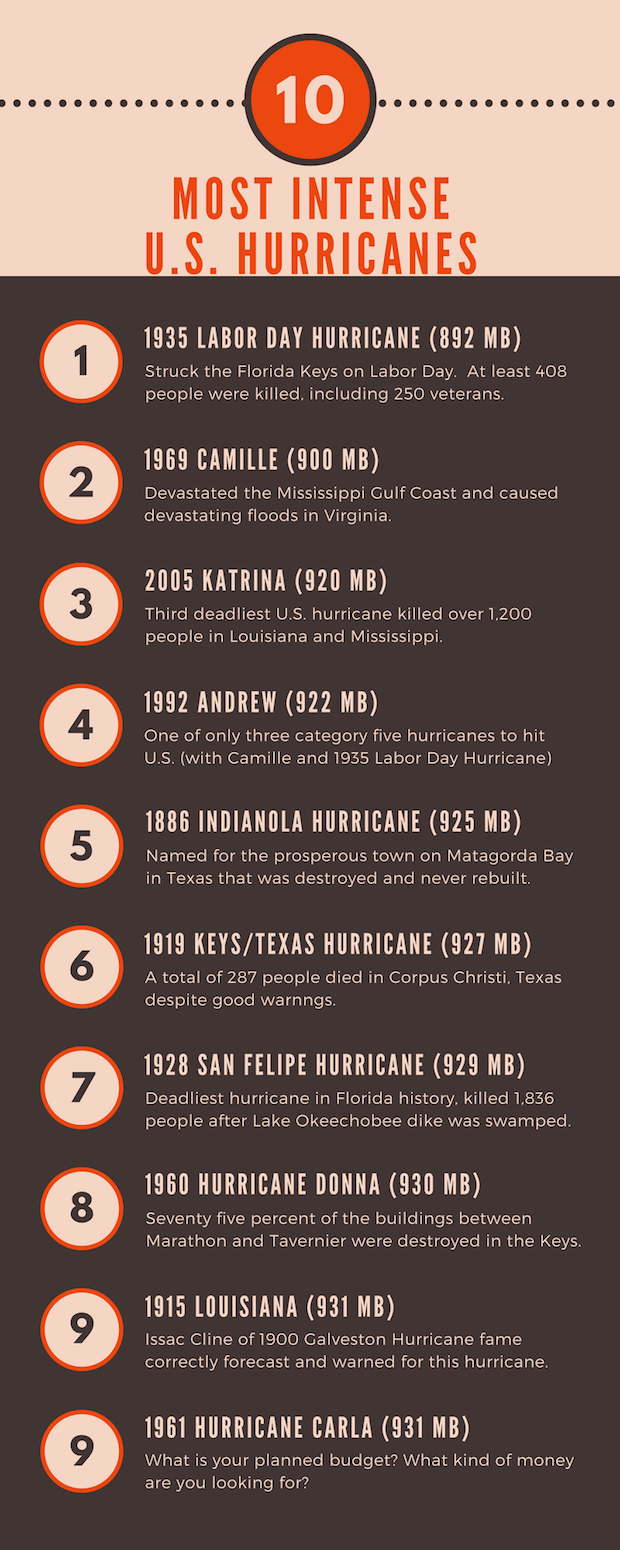 Comments
Powered by Facebook Comments
Category: ALL POSTS, Met 101/Weather History
Bill Murray is the President of The Weather Factory. He is the site's official weather historian and a weekend forecaster. He also anchors the site's severe weather coverage. Bill Murray is the proud holder of National Weather Association Digital Seal #0001
@wxhistorian