This is the first visible image showing the snow band across portions of Mississippi and Alabama. All of the white you see in Georgia and to the east and northeast is cloud cover. The white/gray you see from South Central Mississippi into the northern section of East Central Alabama and the northwest corner of Georgia is the snow band from the storm on December 8, 2017. The word "snow" is labeled to the northwest of the band. The amounts in the snow band appear to have reached 6 to 12 inches based on numerous observations and photos on Twitter and Facebook.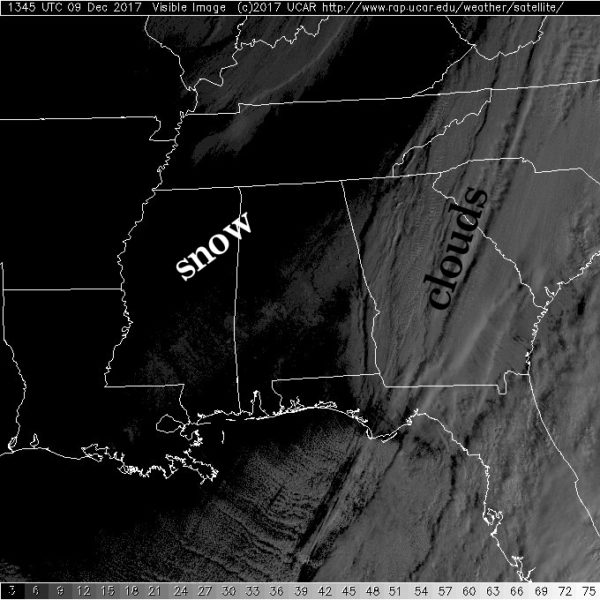 As noted in the initial post, the snow should show up brighter as the sun gets more overhead later this morning. So here is an unannotated satellite image that shows the full extent of the snow field.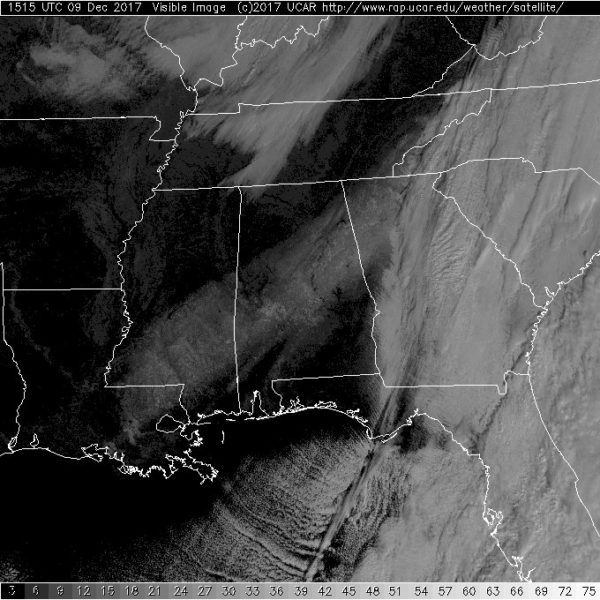 -Brian-
Comments
Powered by Facebook Comments
Category: Alabama's Weather, ALL POSTS, Winter Weather
Brian Peters is one of the television meteorologists at ABC3340 in Birmingham and a retired NWS Warning Coordination Meteorologist. He handles the weekend Weather Xtreme Videos and forecast discussion and is the Webmaster for the popular WeatherBrains podcast.