A couple of weekends ago I had some special visitors come by. A girl scout troop from Berry, AL came by to learn about weather and take a tour of the station. I had a great time showing them around and especially talking about what we do here in the weather office everyday. The girls were great and had some impressive questions. The troop even stayed to watch the 6 o'clock news! So here they are…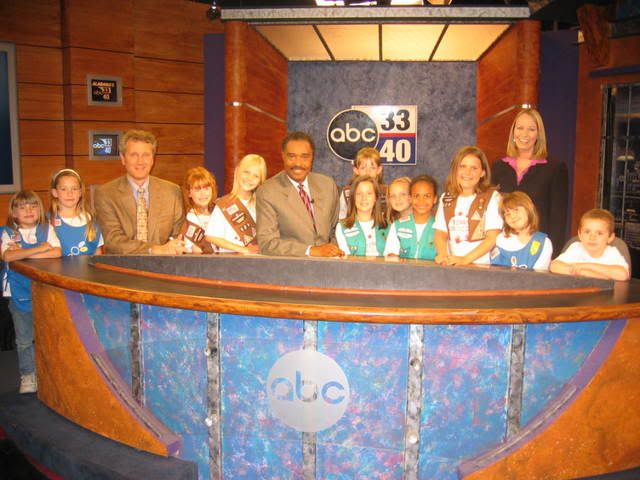 L to R – Stephanie Beal, Alyssa Taylor, Jeff Speegle, Hayla Beal, Hannah Lagrone, Roy Hobbs, (back) Savannah Williams, Mistie Beal, Marie Gibson, Halea Mayfield, Kaitlyn Pouncey, Caitlyn Kimbrell, Dan'L Whitlow.
Thanks girls for stopping by!
Category: Uncategorized