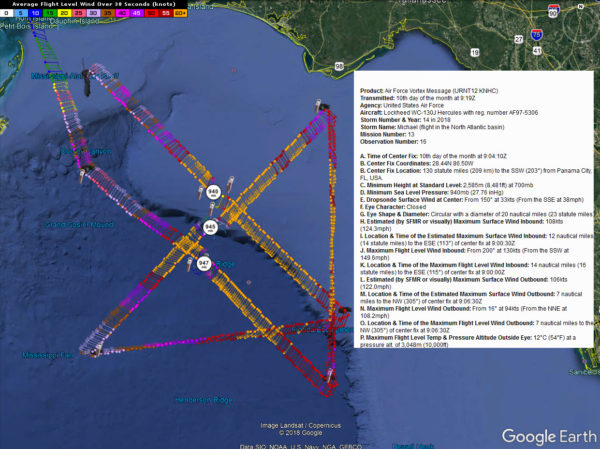 The central pressure in Hurricane Michael continues to drop as the hurricane continues to deepen rapidly. It is now down to 940 millibars according to the Air Force Reconnaissance plane. And the dropsonde did not splash in the actual center, as evidenced by winds of 38 mph were measured as it splashed. The crew found a surface wind of 124 mph and a flight level wind of 150 mph.
The eye is closed with a circular diameter of 20 nautical miles.
There is intense lightning all around the circular eyewall, as seen on lightning detection networks.
Michael continues to strengthen, unfortunately.
There has never been a hurricane like this for the Florida Panhandle.
Bill Murray is the President of The Weather Factory. He is the site's official weather historian and a weekend forecaster. He also anchors the site's severe weather coverage. Bill Murray is the proud holder of National Weather Association Digital Seal #0001
@wxhistorian