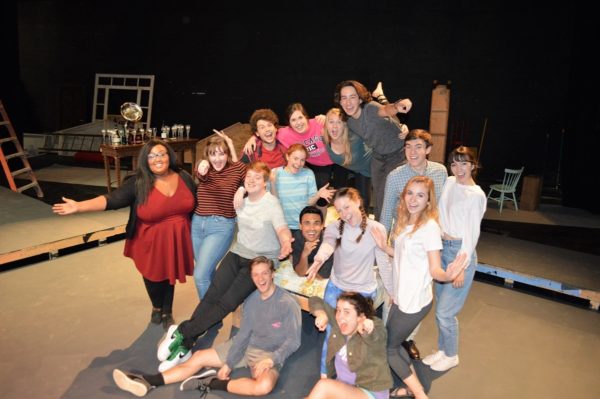 By Ashley Smith – Samford University
Samford University and Samford's School of the Arts have commissioned a new opera, "The Ghosts of Gatsby," examining the marriage of F. Scott and Zelda Fitzgerald.
The opera will have its debut run Nov. 15-18 in Harrison Theatre. Opening night will include a conversation with creators hosted by Opera Birmingham in Bolding Studio at 6:30 p.m.
The work began several years ago as a collaboration of Kristin Kenning, director of Samford Opera, with librettist Joshua McGuire and composer Evan Mack.
"Samford is incredibly forward-thinking to commission an opera for its students," Mack said. "Not only will the Samford name live on with the opera, but it provides such an invaluable learning opportunity for these students."
Kenning said the idea came about when Joe Hopkins, dean of the School of the Arts, asked during a brainstorming session what would change the face of Samford Opera. Hopkins encouraged Kenning to be a visionary. Kenning said, "We are so lucky to have that kind of leadership at Samford."
Please Visit Alabama News Center For The Read The Full Article.
Category: ALL POSTS, Partner News Stories