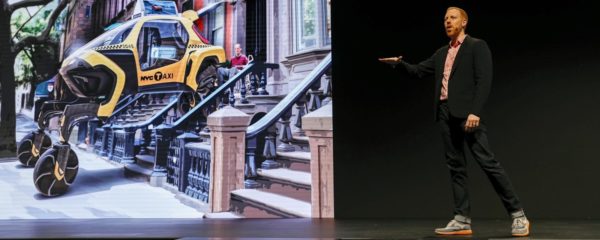 By Gerrit De Vynck and Craig Trudell, Bloomberg
Cynical tech pundits and journalists have been declaring CES dead for years. And yet, the annual confab in Las Vegas still attracted 200,000 attendees willing to brave never-ending taxi lines and cavernous exhibit halls to find the latest the tech industry has to offer. Even without many blockbuster announcements, CES still manages to get people talking because of its sheer size and reach. As technology infuses itself into every industry, from cars to cannabis, the show has become a lot more than just a place to see the newest smartphone.
CES is a giant stage, and the tech behemoths treat it as such. Apple covered the entire side of a hotel looming over the main convention center with a message aimed directly at Amazon, Google and Facebook, all of which have business models that rely on amassing huge amounts of consumer data. The conversation around privacy that's dominated the tech world in the past year has been front and center at CES, showing it's not likely to go away anytime soon.
To read the full article, please visit the Alabama NewsCenter website.
Category: ALL POSTS, Partner News Stories