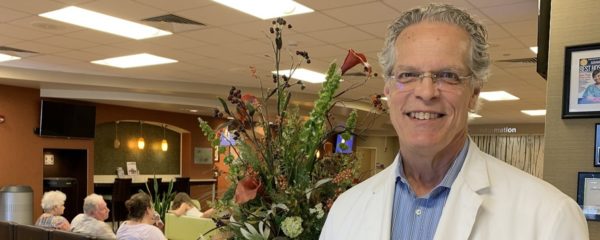 By Lori Quiller
Medical Association of the State of Alabama
Physicians are men and women of science. They practice the art of medicine, which means they are filled with the knowledge of biochemistry, anatomy, physiology and other sciences they apply to heal their patients' bodies. But a patient is much more than a physical being, and so is a physician. Just ask Montgomery radiologist Mark LeQuire, M.D., FACR.
"At Baptist Health, where I work, there's not a single board meeting, not a single committee meeting, not a single medical executive committee meeting that doesn't start with a prayer," LeQuire said, smiling. LeQuire has been a member of the state Medical Association's Board of Censors for many years, and it's difficult to think back to a time when one of those meetings didn't begin with him leading the room in a devotional and prayer for friends and loved ones. It wasn't always the case.
To read the full article click here to visit the Alabama Newscenter website.
Category: ALL POSTS, Partner News Stories