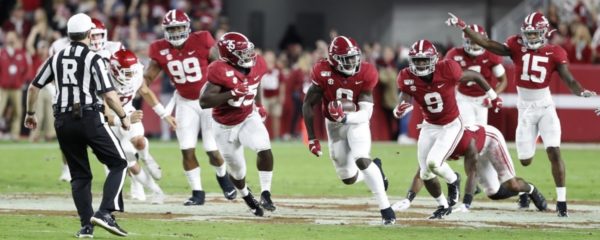 By Solomon Crenshaw Jr.
BleacherReport.com listed the 50 top college football Games of the Century. To the surprise of no one in the Southeastern Conference, No. 1 LSU vs. No. 2 Alabama on Nov. 5, 2011, was at the top of the list.
But the Bengal Tigers' 9-6 win over the Crimson Tide could be supplanted by the next meeting between the two SEC West rivals at 2:30 p.m. Saturday on CBS.
Please CLICK HERE to finish reading the article on the Alabama NewsCenter website.
Category: ALL POSTS, Partner News Stories