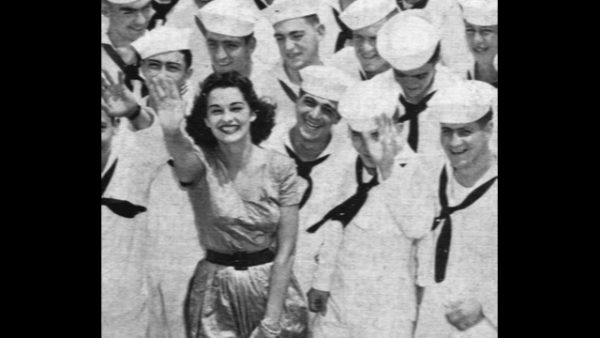 By Alabama NewsCenter Staff
Yolande Betbeze Fox's stunning stand shook the pageant world in 1951. But before that day, she had already built a reputation as strong-minded and independent. Educated at a convent and then Spring Hill College in Mobile, Fox was an accomplished soprano who studied opera and was well-read in classical and modern philosophy. She entered the Miss Alabama contest in part, she later told the Washington Post, because it was "one way to escape the South." After being crowned Miss America 1951, she refused to pose in a bathing suit, famously declaring, "I'm an opera singer, not a pinup!" The refusal incensed a key sponsor, Catalina Swimwear, which decided to create its own contest in 1952: the Miss USA pageant. A year later, Fox was among those demonstrating outside New York's Sing Sing prison in opposition to the execution of Julius and Ethel Rosenberg, who had been convicted of passing atomic bomb secrets to the Soviet Union.
Please CLICK HERE to read the complete article on the Alabama NewsCenter website.
Category: ALL POSTS, Partner News Stories