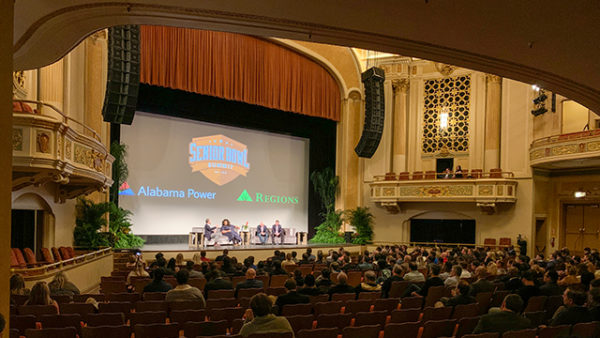 By Dennis Washington
Breaking barriers, building culture and growing business were key themes discussed Thursday during the second annual Senior Bowl Summit at Saenger Theatre in downtown Mobile.
Entrepreneur Gary Vaynerchuk was the keynote speaker. He urged the hundreds of people in attendance to overcome fear of judgment, a fear he says discourages 99 percent of people from taking a risk.
"Most of you won't post on social media because there is insecurity about what you're going to say," Vaynerchuk said. "You worry about what people will say about you. The only thing you can do wrong is not be yourself."
Please CLICK HERE to read the complete article on the Alabama NewsCenter website.
Category: ALL POSTS, Partner News Stories