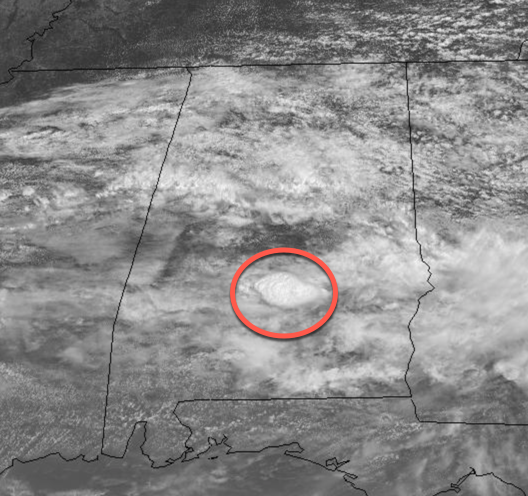 A mostly cloudy morning it has been, and as we roll into the afternoon hours, we continue to see more clouds than sun. We can also see a lone towering thunderstorm across Central Alabama. It is warm and muggy day with temps in the 70s and the low 80s. But again, like recent days, we are watching the radar as showers and storms are ongoing and will be in generous supply this afternoon. A quick midday check of the radar shows scattered showers across Central Alabama, while a healthy thunderstorm is tracking through the Montgomery area.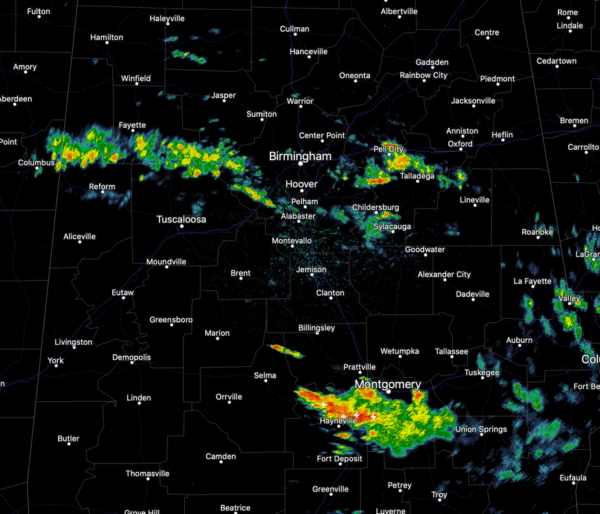 Additionally, more numerous showers and storms are developing off to the southwest of Alabama and these will be make their way east through the day, so yes more rain and storms are expected the rest of today and into early tonight.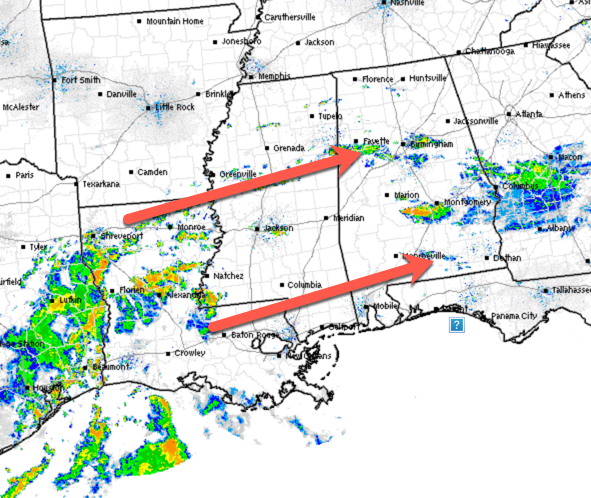 We also note, the SPC added a "marginal risk" (level 1/5) for severe storms today portions of South Alabama and the Florida Panhandle today, mainly south of a line from Thomasville to Greenville to Troy.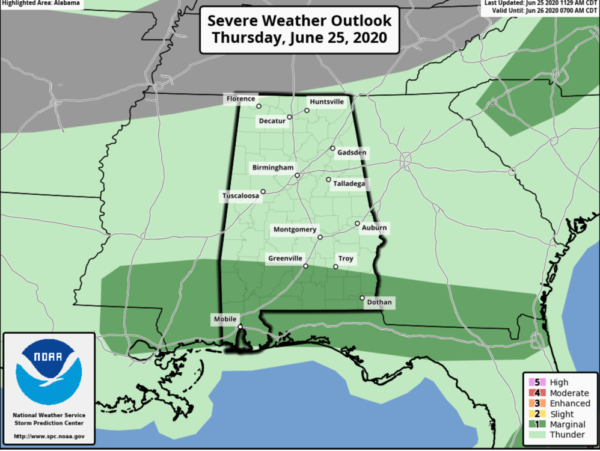 A few storms down that way this afternoon will certainly be capable of producing small hail and strong, gust winds. But no severe weather issues are expect for areas north of Montgomery. For tonight, scattered areas of rain will remain the forecast with lows again mainly in the upper 60s.
FINALLY FRIDAY: The showers and storms will thin out a bit tomorrow, but still they will be popping across the Alabama landscape as rain chances should be around 40%. We should more sunshine tomorrow which will allow highs to return to the mid and upper 80s across North/Central Alabama.
IN THE TROPICS: All is quiet across the Atlantic basin and tropical cyclone development is not expected through the weekend.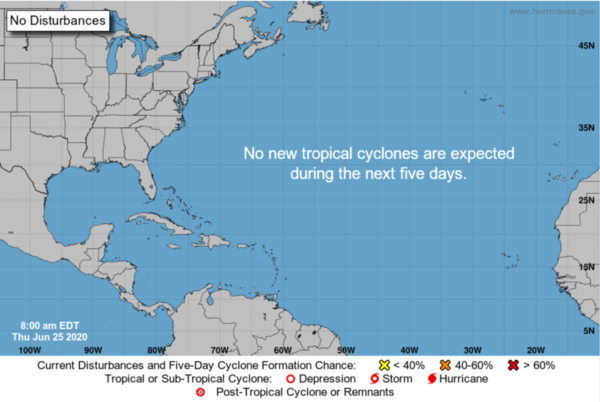 AFRICAN DUST: The SAL (Saharan Air Layer) has moved up into the Gulf Coast region this morning, and will cover more of Alabama tomorrow and over the weekend. This is dry, dusty air that originated over the African continent a couple of weeks ago, and can make the sky rather hazy. There will some reduction in air quality, but it won't bother most people. The dust will scattered sunlight, bring potential for vivid sunrises and sunsets. This is not unusual, and it happens just about every summer. The size of this SAL is larger than usual, however.
BEACH FORECAST CENTER: Get the latest weather and rip current forecasts for the beaches from Fort Morgan to Panama City on our Beach Forecast Center page. There, you can select the forecast of the region that you are interested in visiting.
WORLD TEMPERATURE EXTREMES: Over the last 24 hours, the highest observation outside the U.S. was 120.6F at Ahwaz, Iran. The lowest observation was -91.8F at Dome C, Antarctica.
CONTIGUOUS TEMPERATURE EXTREMES: Over the last 24 hours, the highest observation was 119F Death Valley, CA. The lowest observation was 35F at Angle Fire, NM.
Category: Alabama's Weather, ALL POSTS
Montgomery Television Meteorologist and long time Contributor on AlabamaWX. Stormchaser. I did not choose Weather, it chose Me. College Football Fanatic.
@Ryan_Stinnet