The radar has gotten active across North/Central Alabama this afternoon as scattered to numerous showers and storms are ongoing. In the locations seeing these storms, torrential rainfall, gusty winds, and lots of lightning are occurring. The general motion of showers and storms today continues to be towards the west, but some of these are slow moving, so don't be surprised if there are some reports of isolated flash flooding…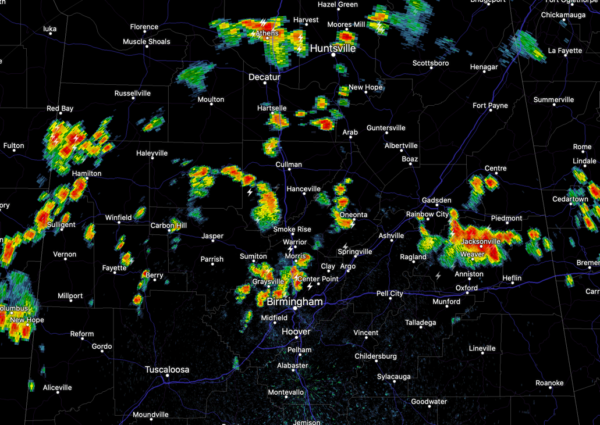 Where it is not raining, it is hot an humid, but where it is raining, temperatures are being knocked down some, providing a bit of heat relief. Again, with so much instability in place, do not be surprised if some storms this afternoon reach severe limits, with a damaging wind gust threat. Storms will continue into the evening hours, but should gradually wind down with the loss of daytime heating, and hopefully will not impact any fireworks shows still scheduled for this evening.
Category: Alabama's Weather, ALL POSTS
Montgomery Television Meteorologist and long time Contributor on AlabamaWX. Stormchaser. I did not choose Weather, it chose Me. College Football Fanatic.
@Ryan_Stinnet