WeatherBrains Episode 899 is now online (April 10th, 2023). If you are crazy about weather, this is THE podcast for you!
Tonight's Guest WeatherBrain is a renowned speaker, prolific author, and meteorologist at the Bahamas Bureau of Meteorology.  He recently published a book about Hurricane Dorian.  He previously appeared on the show in early 2020.  Wayne Neely, thanks for joining us tonight!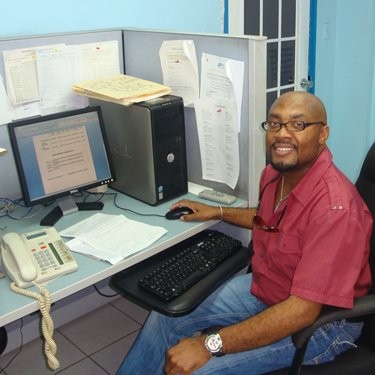 Our email officer Jen is continuing to handle the incoming messages from our listeners. Reach us here: email@weatherbrains.com.
General public's preferred sources of non-severe/severe weather information (11:30)
Panel's weather app suggestions (17:30)
Looking back on 2019's Hurricane Dorian (25:30)
Vulnerable populations/evacuation assistance in Bahamas (35:00)
Devastation of Dorian eye duration/impact on tourism (57:00)
Tornadoes in the Bahamas (01:24:45)
The Astronomy Outlook with Tony Rice (01:32:10)
This Week in Tornado History With Jen (01:33:57)
National Weather Round-Up (01:44:45)
E-Mail Segment (01:41:45)
and more!
Web Sites from Episode 899:
"Hurricane Dorian: The Story of the Greatest and Deadliest Hurricane to Impact the Bahamas in the Modern Era" by Wayne Neely

Picks of the Week:
James Aydelott – The Red River Valley Tornado Outbreak of 10 April 1979

Jen Narramore – Preston Island-South Sauty-Powell-Sylvania, AL EF3 Tornado – April 10, 2009

Bruce Jones – Ask Dr. Matrix

Rick Smith – Out
Neil Jacobs – Out
Troy Kimmel – Univ. of Texas-Austin WeatherStem

Kim Klockow-McClain – Out
Bill Murray – Longmont Museum – Hurricane Forecasts: Communicating Risk to Communities

Bill Murray – "America's Tornadoes Are Evolving, Fast" – Wired Magazine
James Spann – NHC Tweet on Atlantic storm name pronunciations

James Spann – Breezy vs. the Bachelor

The WeatherBrains crew includes your host, James Spann, plus other notable geeks like Troy Kimmel, Bill Murray, Rick Smith, James Aydelott, Jen Narramore, Dr. Neil Jacobs, and Dr. Kim Klockow-McClain. They bring together a wealth of weather knowledge and experience for another fascinating podcast about weather.
Category: ALL POSTS, WeatherBrains
Scott Martin is an operational meteorologist, professional graphic artist, musician, husband, and father. Not only is Scott a member of the National Weather Association, but he is also the Central Alabama Chapter of the NWA president. Scott is also the co-founder of Racecast Weather, which provides forecasts for many racing series across the USA. He also supplies forecasts for the BassMaster Elite Series events including the BassMaster Classic.