A quick look at the radar this evening shows strong and severe storms over portions of Arkansas and Louisiana. Numerous severe thunderstorms warnings, flash flood warnings, and even some tornado warnings are in effect across the region. There was a confirmed tornado earlier this afternoon to the northwest of Little Rock. This activity will persist through the night and will continue to move slowly east.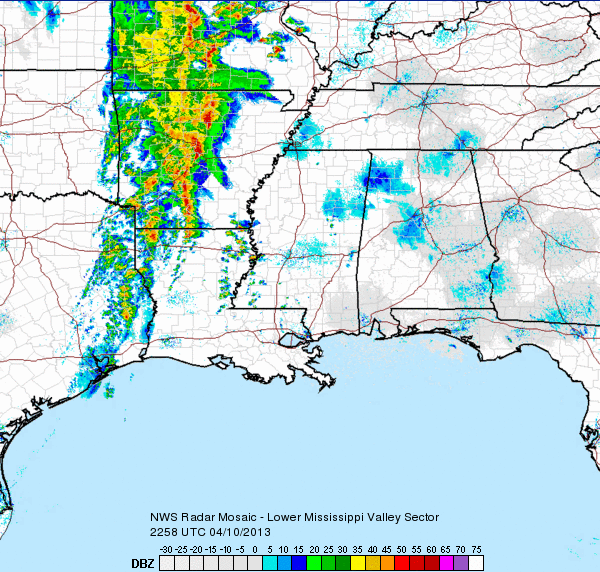 A tornado watch is also in effect for portions of Central Mississippi, NE Louisiana and SE Arkansas until 1AM. Areas long and west of Interstate 55 are included in this watch, but currently not the city of Jackson. We should make it through the night with no issues with severe weather across the Alabama. Tomorrow will be a different story, expect a very active day for severe weather across the entire state. Plan now and get prepared.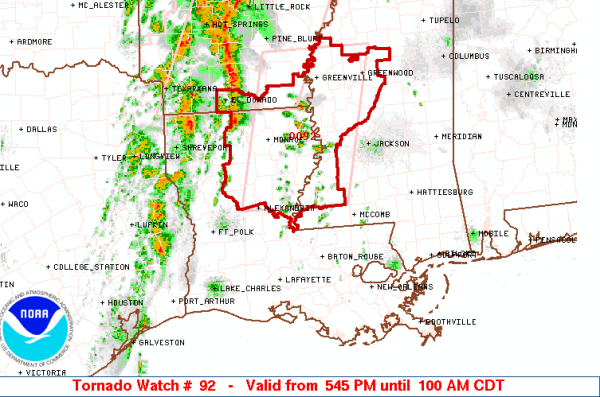 Category: Alabama's Weather, Severe Weather
Montgomery Television Meteorologist and long time Contributor on AlabamaWX. Stormchaser. I did not choose Weather, it chose Me. College Football Fanatic.
@Ryan_Stinnet